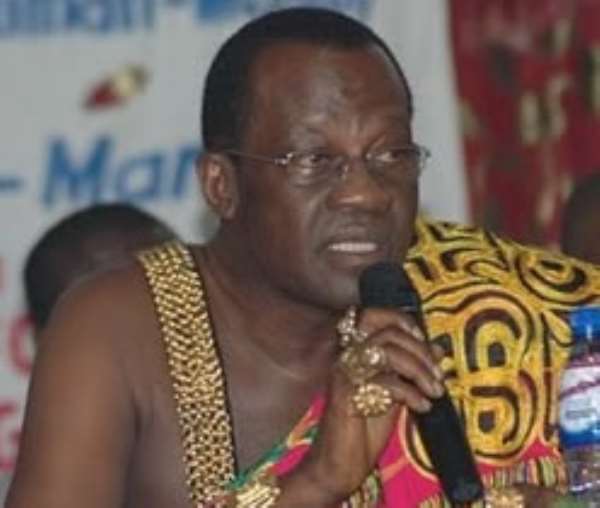 The Omanhene of the New Juaben Traditional Area, Daasebre Professor (Emeritus) Oti Boateng, has stated that the current three-year duration of the senior high school programme, compared with the four-year term, obviously required a much better material and infrastructural support.
He said this also included better motivation and incentive package for the teachers and their supervisors to deliver the mandates of the system in an optimal manner.
Wading into the national debate on the length of the SHS programme at a forum in Koforidua, Daasebre Oti Boateng noted that it was significant that the period of the programme was inversely related to the material and infrastructural support-base in the sense that the shorter the period the higher the material and infrastructural support needed to accomplish the programme and vice versa.
Daasebre Oti Boateng, who was speaking at the 51st Annual Conference of the Heads of Assisted Secondary Schools (CHASS) in the Eastern regional capital, Koforidua, illustrated his position with the example of a driver who is required by the vehicle owner to cover the Koforidua-Kumasi journey in three instead of four hours, needing a better vehicle, higher level of motivation and a better incentive package to be able to do so.
According to the Paramount Chief, who is also a United Nations Commissioner and Chancellor of the All Nations University in Koforidua, since the authorities had settled on a three-year period, what now remained crucial to engage the attention of Ghanaians was the material and infrastructural facilities needed to optimally achieve the objectives of the SHS programme within the stipulated three-year period.
He reminded members of CHASS that 'our educational system must be built on a solid and robust foundation to generate endogenous expertise so as to be better enabled to meet the present and future developmental challenges of the country optimally'.
The traditional ruler, who said he was prepared to offer his expertise, stressed that periodicity of the senior high school (SHS) programme was not so much as important as the commensurate material and infrastructural support-base needed for a given periodicity.
Daasebre Oti Boateng, who has several years of teaching experience at the University of Ghana behind him and was also the longest serving government statistician, therefore, charged CHASS to deliberate and come up with comprehensive proposals on the essential and indispensable material and infrastructural facilities needed to achieve the  objectives of the programme within the given period of three years.