Four Nigeria police die as lawyer snatched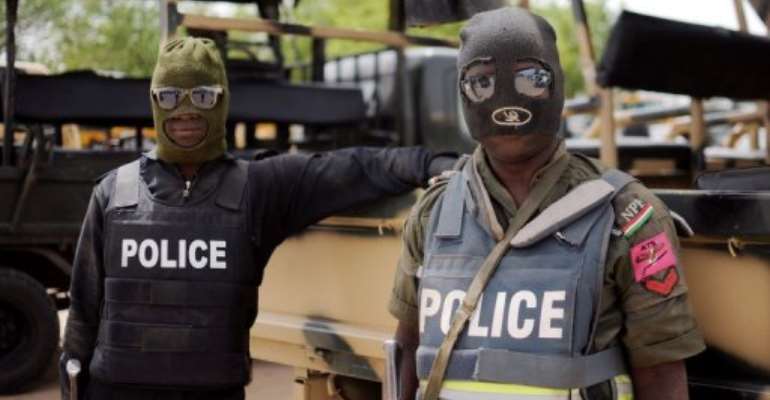 LAGOS (AFP) - Gunmen killed four policemen who attempted to prevent the abduction of a prominent lawyer on a road in southern Nigeria, police said Sunday.
The Edo state police said in a statement that one of its units responded to an emergency call warning that armed men were active on a road near Benin City, east of Lagos, on Saturday.
The gunmen opened fire as soon as they sighted the patrol, it said.
"At the end of the gun duel, the hoodlums escaped with bullet wounds but not without their victim," the statement said. "Regrettably, the command lost four officers in the encounter."
The police said the kidnap victim was Mike Ozekhome, a senior Lagos-based lawyer known for his staunch criticism of the corruption and bad governance that plagues the west African nation.
His colleague lawyer Festus Keyamo expressed shock at the incident, describing it as "one kidnap too many (that) further draws local and international attention to the poor state of security in our country."
"It also highlights the state of joblessness among youths in our country, which is one reason why they turn to this dangerous trade for their livelihood," he said.
Ozekhome's driver was also snatched and a manhunt was launched, the police said.
Kidnapping for ransom, which was rife in the southern oil-producing Niger Delta before a 2009 amnesty deal for oil militants, has spread to other parts of the country in recent months with prominent Nigerians and their relations becoming targets.
In May, gunmen seized the wife, daughter and driver of a supreme court judge on a road in southern Nigeria. They were released a few days later.
Last December, the mother of Finance Minister Ngozi Okonjo-Iweala, a former World Bank managing director, was kidnapped from her home in southern Delta State.