'Stray bullet' kills illegal miner in Obuasi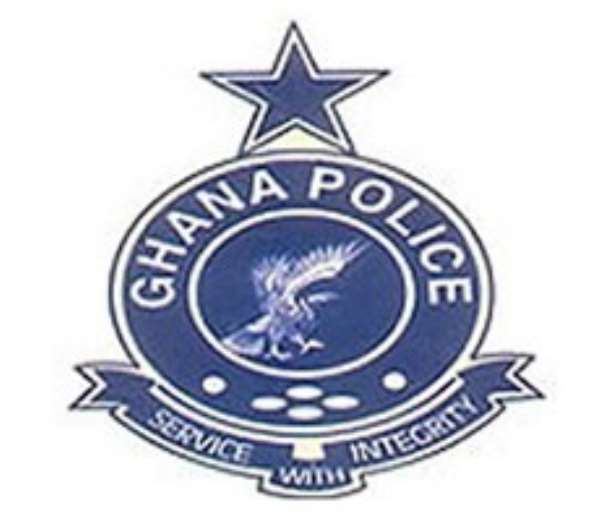 A police crackdown on illegal gold mining (galamsey) in the AngloGold Ashanti's out-of-use Pomona Treatment Plant (PTP) in Obuasi last Friday evening has led to the death of an illegal miner.
The deceased, Enoch Aziz, 26, whose father is a staff of AngloGold Ashanti, was hit in the midsection from what the police described as a stray bullet. He died instantly.
Aziz was among a group of men who went to the plant located within the concession of the AngloGold Ashanti to dig for the precious ore.
Police Divisional Commander for Obuasi, Assistant Commissioner of Police (ACP) Mr Kofi Dwunfuor Berchie, told the Daily Graphic that the policemen from Kumasi went to the area last Friday evening in an exercise to check galamsey activities.
According to him, a group of illegal miners working on the land surrounded the police and as the police tried to ward them off with warning shots one of the miners was hit.
ACP Berchie stated that police investigations have started into the incident.
In the early 1990s, the AngloGold Ashanti started operating an arsenic precipitation plant commonly referred to as Pompora Treatment Plant.
The PTP roaster facility was shut down in 2000 and arsenic generation ceased as markets for arsenic declined on the international market.
The operations of this plant also included the applications of industrial quantities of Sodium cyanide.
However, the area in which the PTP was located continued to be under the direct control of the AngloGold Ashanti.
That notwithstanding, galamsey operations continued there in dangerous and exploitative conditions.
The recent national programme to stop illegal gold mining, which has resulted in the deportation of scores of Chinese illegal miners, has done little to prevent the illegal business as locals took over the activity.
The Obuasi Municipal Chief Executive, Mr. Richard Ofori Agyeman Boadi, also told the Daily Graphic that but for his intervention, there would have been chaos in the area as some of the illegal miners threatened mayhem for the death of their colleague.
"I had to calm them down and allow the law to takes its course since police are investigating the matter," he said.
He noted that since the crackdown on illegal mining a few months ago, criminal activities have increased in the Obuasi area.
"It appears with the crackdown on illegal mining, there are few other options left out of the illegal miners to eke a living.
"But, that is not a license for anyone to take the law into his or her hands to engage in criminal activities," Mr Boadi said.