Airtel Money launch Cardless ATM Service on Fidelity Bank Ghana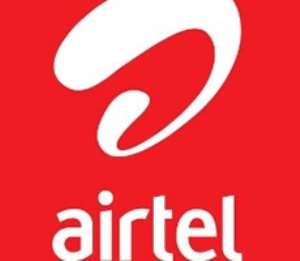 Airtel Ghana has partnered with Fidelity Bank to launch cardless ATM withdrawals via Airtel Money.
The service was designed to enable customers to use Fidelity Bank Ghana's 67 ATMs country-wide to withdraw Airtel Money at their leisure.
A statement from Airtel Ghana said all Fidelity Bank Ghana ATM locations where Airtel Money can be withdrawn are available on Google Maps, adding that Google Maps can also assist customers to locate the ATMs.
Fidelity Bank Ghana joins other banks where Airtel Money can be used to withdraw money via the ATM or undertake various banking transactions in a secure, simple and safe manner via the mobile phone.
Commenting on the initiative, Managing Director of Airtel Ghana, Philip Sowah said "Airtel is the network that really cares about their customers. As such, we always come up with services and products that bring ease and convenience into their lives. Airtel Money is expanding at a steady pace and we are working with strategic businesses and outlets which our subscribers will find useful to their needs".
He said the convenience and safety of Airtel Money is always a winner with its customers.
Chief Information Officer of Fidelity Bank Ghana, Mr. Suresh Lakshminarayanan said: "We have leveraged our superior interoperable technology architecture to provide convenience, access to cash (Airtel Money) on our ATMs for Ghanaians. Sending Cash to anyone in Ghana cannot be better than this, load Airtel Money, send it to your friend/relative and they can go to any of the 67 Fidelity ATMs and withdraw the cash! We believe this is the start of providing safe, secure and financial inclusion services to customers with our partnership with Airtel".
To withdraw money from the ATM, customers should locate the Airtel menu on their phone; Go to AIRTEL MONEY; Select WITHDRAW MONEY; Select FROM ATM; Enter ATM NAME (ATM); Enter amount in GHc; Enter amount in Pesewas; Confirm Transaction details; Enter your 4 digit PIN; Leave REFERENCE section blank or fill for personal tracking. You will receive an SMS with a 6 digit AUTHORIZATION CODE.
At the ATM, press on the CARDLESS SERVICES button; Select the ENGLISH language; Select AIRTEL MONEY; Enter your PHONE NUMBER (e.g. 0261999000); Enter the 6 DIGIT WITHDRAWAL AUTHORIZATION CODE; Enter the amount you want to withdraw; PLEASE WAIT FOR YOUR CASH.