I was unguarded in my reaction - Vicky Hammah confesses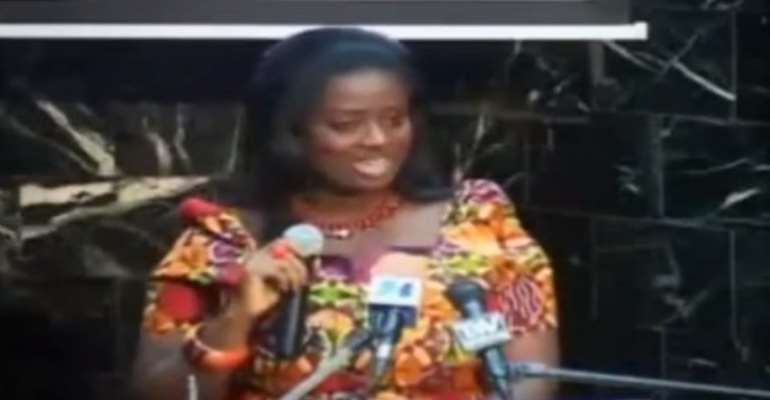 Deputy Communications Minister, Victoria Hammah has admitted that she was unguarded in her reaction to what she described as "a serious and intolerable administrative lapse".
According to her, "this lapse occurred outside my direct and immediate responsibility".
Victoria Hammah in a statement issued Monday August 12, 2013, however, blamed the media for "extremely sensationalising" the issues, a development she said would not distract her from performing her duties as a Deputy Communications Minister.
"Although I admit that perhaps I could have afforded to be more guarded in my reaction, I firmly hold to my deep consideration that the presentation of an unapproved address to me on an official occasion is a serious and intolerable administrative lapse".
The Deputy Minister last week dominated the headlines of electronic media and social networking sites, after she was captured on struggling to present her address, and blamed it on her aide for giving her a speech different from what she had earlier edited. She therefore decided to give her speech in extempore.
"It is unfortunate that the whole matter has been extremely sensationalized and employed as a pretext to re-enforce prevailing prejudice on my character and capabilities to the Ghanaian public.
"Fortunately, I am glad to state that I am not alien to this development which is deeply rooted in chauvinist, misogynic, ageist and similar reactionary tendencies since entering public life. I will however not be distracted by such media assault in my duties as Deputy Minister of Communications," the statement affirmed.