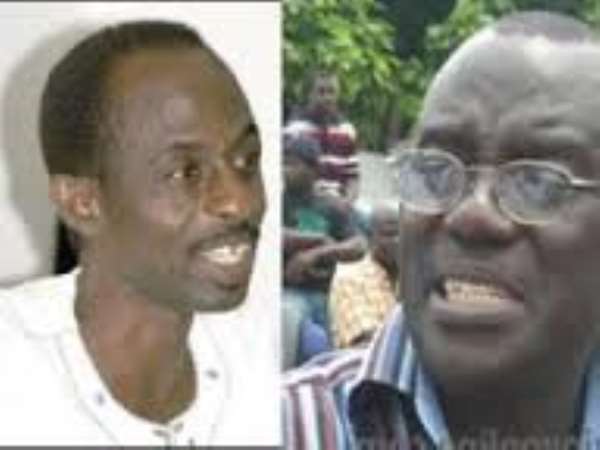 The Ghana Police Service has summoned members of the two main political parties, National Democratic Congress (NDC) and New Patriotic Party (NPP), before it for discussions on how the two could play an active role in ensuring peace after the court verdict.
The call was to inform the political parties on the need to maintain law and order in the country, in the aftermath of the court case. The move is part of the Police Service 'Advocacy Drive for Peace and Maintenance of Law and Order'.
Addressing members of the political parties yesterday, the Inspector General of Police (IGP), Mr. Mohammed Ahmed Alhassan, said the leadership of the political parties and other identifiable groupings in the country must preach peace to their followers.
'I am calling on all political parties and the other identifiable groupings in the country to preach peace to their followers,' he said in a statement signed by the Director of Public Affairs, DSP Cephas Arthur.
The NDC delegation included the National Organiser, Mr. Yaw Gyan, Mr. Kofi Attor, Mr. George Lawson, Mr. Kponu, Madam Anita De Sooso, and Mr. Kamel Norshi. While that of the NPP was represented by the National Chairman, Mr. Jake Obetsebi-Lamptey, Mr. Bryan Acheampong and Mr. Charles Taylor.
Mr. Mohammed Ahmed Alhassan reiterated his outfit's preparedness to maintain law and order at all times, stressing that the police placed more premium on advocacy, where stakeholders in the issue of peace are being engaged to discuss the way forward.
'Policing has to do with the participation of all stakeholders, and that successes chalked by the service can be put down to the collaboration with these stakeholders,' the IGP noted.
Highlighting on some of the preparations made by the Police Service on the general maintenance of peace, the IGP noted that it included personnel training all over the country, assembling equipment and logistics, and a comprehensive assessment of the whole situation.
In a swift response, the National Organiser of the NDC, Mr. Yaw Boateng Gyan, said the NDC was committed to peace, and gave the assurance that the party would not in any way disturb the peace the country was enjoying.
Still on the part of the NDC, Mr. Kofi Attor expressed their appreciation to the police and assured them of the co-operation of the party and its followers.
He, however, lauded the advocacy drive of the police, as he called for the devolvement of the effort to the 'grassroots level', where the masses could also benefit from the discussion.