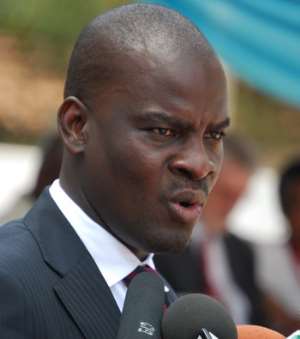 The Minister of Trade and Industry, Mr Haruna Iddrisu, has expressed grave concern over the decline in non-traditional exported in 2012 and charged non-traditional exporters to step up their efforts to meet the target for 2013.
According to him, non-traditional products export in 2012 amounted to $2.364 billion, representing a decrease in value over the previous year's earnings of $2.423 billion.
Addressing the 74th National Exporters Forum and the launch of the 2012 Non-Traditional Export Statistics in Accra yesterday, Mr Iddrisu urged non-traditional exporters to ensure that their products met international standards.
He said although news of the ban of fruits exports from Ghana turned out to be false, it was a wake-up call for exporters to pay particular attention to the needs and strict requirements of the export market.
He, therefore, charged the Ghana Standards Authority (GSA) and the Plant Protection and Regulatory Services (PPRS) not to compromise on procedures but ensure strict compliance to meet standards.
The minister said agriculture played a significant role in the socio-economic development of the country and the government intended to offer a stimulus package to non-traditional exporters to motivate them.
He said as part of measures to boost the export of non-traditional products, the government intended to develop two irrigation dams in the northern and southern sectors to support agriculture, which is the engine of growth.
Mr Iddrisu hinted that the government would soon pilot a district industrialisation project, an initiative to identify various product groups in the districts and offer assistance to them.
The acting Chief Executive Officer of the Ghana Export Promotion Authority (GEPA), Mr Gideon Quarcoo, indicated that since the inception of the Exporters Forum in 1987, it had served as a suitable platform for interactions between exporters and facilitating institutions to identify the constraints in the export sector and find solutions to them.
Through those programmes, he said, the GEPA had been better informed to tailor its programmes and activities to improve the effectiveness and competitiveness of the Ghanaian exporter.
By Mary Mensah