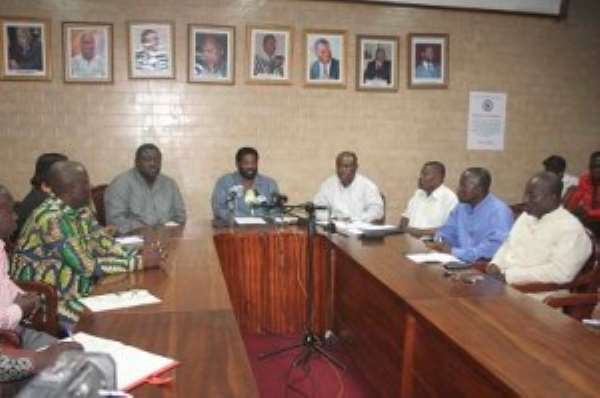 In 2011 the Accra Metropolis recoded 6,936 cholera epidemic cases with 63 deaths, and although the number reduced in 2012 to 2,040 with eight deaths, 2013 has shown a significant improvement over the periods, with 12 cases reported so far, with no deaths, the Accra Metropolitan Assembly (AMA) Public Health Department reports.
The epidemic, which often breaks out during the rainy season, has not had much impact on society this time round, as compared to the previous years, due to measures put in place such as the introduction of the polluter pay system and de-silting of major drains in the city.
Other preventive measures are the prosecution of 3,528 home owners who had no toilets facilities in their premises, the construction of 37 new toilets to reduce open defecation, further elimination of pan latrine, demolition of illegal structures on water ways, operations get rid of filth in the city, and extensive spraying of sanitary sites like drains and markets.
The AMA boss, Dr. Alfred Okoe Vanderpuije, at a brief press conference on Tuesday, indicated that the assembly was putting measures in place to make Accra devoid of the cholera disease.
He asserted that the 12 cases reported so far this year, although unfortunate, were a sign that the assembly was working hard to eradicate the communicable disease, adding that at mid 2011 and 2012 the cases recorded stood at 5,314 and 473.
He pleaded with the general public to continue cleaning their surroundings, collect and dispose refuse properly.
He further urged the public to desist from open defecation, home owners to provide toilets in their premises, that the citizens should wash their hands with soap and water before eating, and shouldn't patronise food cooked and sold under unhygienic conditions.
'Parents and teachers must ensure that children wash their hands before eating,' he advised.
Dr. Vanderpuije advised that anyone with symptoms of cholera should rush to the nearest healthcare centre, while the assembly would continue to prosecute sanitation offenders.
Pix: Mr. Alfred Vanderpuije (m) the Mayor of Accra, delivering his speech, on his immediate left is Dr. S. A. Boateng, Metro Public Health, and Mr. Sam Ayeh-Datey. Pix by Eric Owiredu