Forex trading all over the world can be trusted and secured not because of international currencies being traded but the platform being used. Becoming a forex trader one must be aware of the fact that a trading platform is one of the most important element that one needs to take in mind when joining a trading platform. Studies have shown that the MT4 by Forex market analysts is not just the most popular but widely used forex trading platform in the world. It is the best rated forex trading platform with the main aim of linking a large number of forex traders to the forex market boasting of an advanced, consistent and secured connection.
Ghana as a country has not been left out on this platform thanks to Future Pip Ltd the only STP/ECN (Electronic Communication Network) Broker in Africa. Security is not all that this platform offers but one has the opportunity to create programs such as the expert advisors. This ranges from intensive robot like programs that help in discovering forex signals to the straightforward application that offer you with basic alerts.
Future pip Ltd Sees Forex as an investment and therefore seeks to provide anyone that comes on board with a well secured platform like that of MT4 platform. Many have asked the question of how easy is it to use forex platforms, with our free education on Forex it has became very easy for most of our clients who pass through our trainings.
The platform is as easy as using MS Word and its functions are not complicated at all. This platform was developed by MetaQuotes Software and was released in 2002 after a released of a number of versions of starting that year but was significantly improved on and released in 2005.
Though it was not the only platform because of his enhanced version many brokerage firms and traders developed a strong interest in the use of this software making it one of the most popular platforms in the world.
The Functionality of the MT4 Platform
MetaTrader 4 Client Terminal- this part for clients is provided freely by brokerages for real time online trading and as practice trading (Demo) accounts. Its programming language allows users to program trading strategies, indicators and signals. With over 50 indicators included which can be future customized, the software can run on Windows 98/XP/Vista/7. And it can even be arrange for one to have it in mobile phones or computer Tablets.
The Server- core to the system designed to handle users operations, executions of trade display and also sends price quote and news broadcast and maintains archives.
Data center- a specialized proxy server and can be intermediary between the server and client terminals.
Administrator- designed to remotely manage the server settings.
Features of the MT4
Market watch- ON your left hand side displaying the currency pairs
Chart window- This where you drag and drop your currency pair to give you a chart of signal, which comes in a form of pie chart/candle stick. Next step is to go to our website www.futurepipfx.com click on the live account and fill out the form. You will then receive the link to the platform in the e-mail address you will provide.
The MT4 platform is focused on margin trading though some brokers use the platform to trade CFD but was not designed for full-time work in stock market.
How to trade Forex on the MT4 PLATFORM:
HOW TO TRADE FOREX ON THE MT4 PLATFORM
1. Launch the MT4 platform
2. Select currency pair from the market watch
3. Right-click on currency pair
4. Select Chart window
5. Click on New-order
6. Choose volume size
7. Click on Sell OR Buy
Now you want to close trade
8. Right-click on the trade in the terminal
9. Select Close-Order
10. Click on yellow bar to close trade.
Future Pip Ltd. the only ECN/STP Broker in Africa it is our vision to give Forex investors and traders the best of technology that is in use else were in the in the world. All with the mind of providing world class service to the African investor community and the world as whole.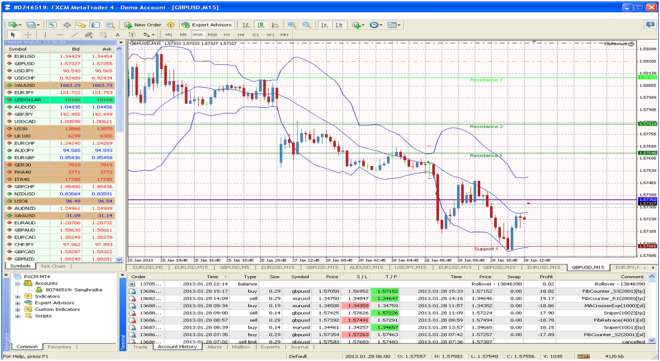 NEW PICTURE (9)