Newmont hands over Nurses' Quarters to Yawusukrom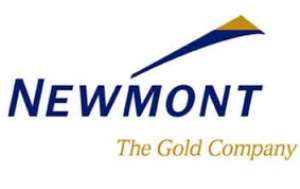 Newmont
57617
Accra, March 15, GNA - As part of its corporate social responsibility commitment, Newmont Ghana's Ahafo Mine has handed-over two-unit nurses' quarters to the people of Yawusukrom in the Asutifi North District of the Brong Ahafo Region.
The GHȼ 55,000 building is to accommodate health personnel who will be manning the CHPS compound project in the town provided by the District Assembly.
German Society for International Cooperation (GIZ), a partner to the Ahafo Mine's Community Development programmes, provided furniture worth GHȼ 5,940.00 to furnish the two apartments.
Speaking at the handing-over ceremony at Yawusukrom, the General Manager of Environment and Social Responsibility of Newmont Ghana's Ahafo Mine, Paul Sowley, said it is the company's resolve to ensure the general wellbeing of people living around the mine adding that the gesture was done in line with the Newmont's adherence to its health and safety values.
He said the accommodation facility will go a long way to facilitate the effective administration of primary healthcare in the community.
An official of GIZ, Maxwell Hammond, called for the early completion of the CHPS compound in order to bring health care to the door-steps of the people saying his outfit was ready to partner with government to see to its completion.
Alhaji Haruna, the District Coordinating Director of the Asutifi North District, lauded Newmont for its commitment to the general wellbeing of community members, promising that the District will ensure the early completion of the CHPS compound to enhance the delivery of accessible health care for the people.
On behalf of the people of Yawusukrom, the Dwanetoahene of the area, Nana Kwaku Agyei Boakye, thanked Newmont Ghana for coming to their aid and promised that the community will see to the regular maintenance of the facility.
GNA