New Dangerous Drug In Use In Ghana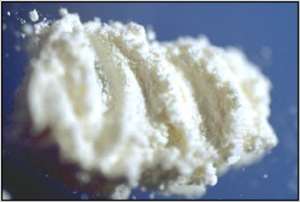 A new report by the International Narcotics Control Board has revealed massive increase in the abuse and use of dangerous drugs in African countries including Ghana.
The report launched in Accra today also puts the spotlight on how traffickers are using cunning ways to manufacture banned substances especially methamphetamines.
It says two secret laboratories manufacturing the substance were dismantled in Nigeria last year.
Executive Director of the Narcotics Control Board Akrasi Sarpong told Joy News he suspects there is one such laboratory in Ghana.
According to him, the use of the substance is on the increase in Ghana, adding his outfit is collaborating with its international partners to find the best possible solution to the problem.
Security expert with the Kofi Annan International Peace Keeping Training Centre Kwasi Aning told Joy News methamphetamines "are more addictive, easy to make and extremely dangerous."
He said the drug is a new chapter in the narcotic challenge and poses a great threat to the country.
Aning stated it is not far-fetched to assume there is methamphetamines laboratory in Ghana because three such laboratories have been destroyed in Nigeria, others have also being destroyed in the Gambia.
He said we could become a manufacturing base if measures are not taken to arrest the problem.
He called for a bi-partisan national commission to fight the problem.