MP unhappy with under development in Akyemansa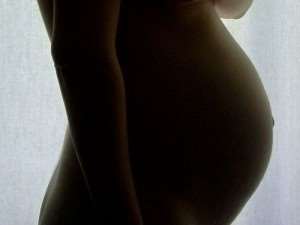 teenage-pregnancy
Adjobue (E/R), Mar. 2, GNA -  The Member of Parliament for Ofoase-Ayirebi, Mr Oppong Kusi has expressed concern about the underdevelopment of Akyemansa a farming and mining community in the Eastern Region with a population of about a thousand.
The community, which is among  the food producing communities in the Eastern region is noted as one of the 40 poorest districts in Ghana and lacks in developmental projects such as health facilities, good roads, potable water, education and employment and other social amenities.
Mr Kusi made this known on Thursday during a feedback durbar held by some students of the University of Cape Coast School of Medical Sciences (UCCSMS) at Adjobue, a suburb of Akyemansa, where they had been posted to undertake their Community-Based Experience and Service (COBES).
The durbar, which was attended by the Pro-Vice Chancellor of UCC, Mr. John Nelson Buah Chiefs and people of Akyemansa as well as members of the UCCSMS, was under the theme, 'Ageing and health; Good health adds years to life'.
The students, numbering 53 have been put into groups and posted to all seven communities in Akyemansa where they visit residents at home, advice them on healthy lifestyles and provide them drugs where necessary.
Each period of the mandatory service lasts for about four weeks between March and April every year from the students' second year to sixth year at the University.
Mr. Kusi noted that even though children in the area were brilliant and have the potentials to succeed in life, they lacked the necessary support and amenities and are therefore unable to further their education to a higher level.
He in this regard appealed to stakeholders, authorities of UCC and other Tertiary and Secondary institutions to come to their aid and support them by awarding scholarships to brilliant but needy students in the area to enable them to study to the tertiary level and become great future leaders.
The MP believed that this would eventually help take Akyemansa community out of poverty.
The students used the occasion to donate some books to basic schools at Akyemansa and raised funds at the durbar to help construct a community library for students there.
 
 
 
GNA