Barber remanded for biting off co-tenant's ear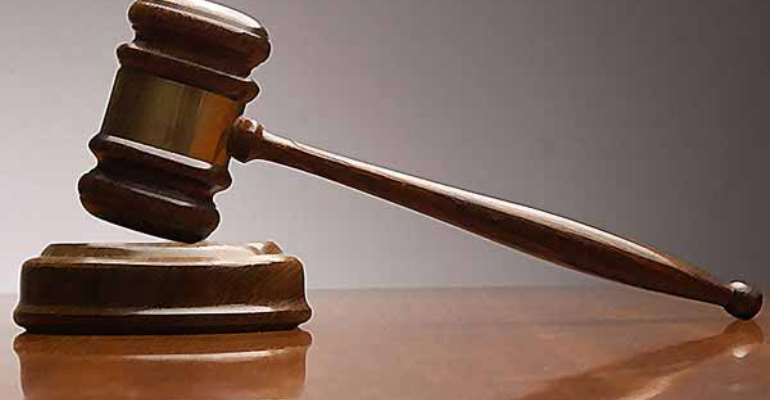 Juaso (Ash), Feb. 21, GNA - A  twenty-three- year-old barber, who bit off a sizeable chunk of a co-tenant's ear during a fight, has been remanded into prison custody by the Juaso Circuit court.
Kwadwo Oppong is facing the charge of causing unlawful harm, to which he pleaded not guilty.
He would re-appear on Thursday, February 28.
Police Inspector Bismark Peasah told the court presided over by Justice Alex Obeng Asante that the victim and the accused lived in the same house at Nyaboe near Konongo.
The victim had returned to the house on February 11 at about 21:00 hours to find Oppong beating up his own wife.
Together with the mother of the accused, the complainant rushed to save the woman from further punishment but the accused did not take kindly to the intervention, asking them to stay away from his marital affairs.
The prosecution said moments later, when all thought calm had been restored and the complainant had sat down to eat his supper, Oppong deliberately knocked off the bowl, pouring the food onto the ground.
This resulted in a fist fight, during which the accused chewed off almost a half of the complainant's ear.
He bled profusely and was rushed to the hospital for treatment.
A formal report was later made to the police and Oppong was arrested.
 
 
GNA