Mushroom: A New Gold Mine
More farmers are of late going into the cultivation of mushroom, a neglected and forgotten gold mine, which is not only improving the financial status of the producers but the health of consumers as well.
The encouraging part of this development is that the rate at which Ghanaians have shown interest in the eating of mushrooms is giving a massive boost to production of the new delicacy.
Though mushroom is not an entirely new food item on the table of Ghanaians, it was at a point relegated to the background as food for rural folks.
Until recently, it was not a cultivated crop as it grew on its own in mostly forest areas and was harvested through hand picking by farmers on their way to their farm.
As interest in the consumption of mushroom started picking up, unemployed youth and a few adults used it as a means of earning an income by picking it and selling it to others who had developed the taste bud for mushrooms.
The reality is that millions of Ghanaians are wallowing in poverty and therefore eat without enough protein as they cannot afford meat, fish and other protein foods to give them a balanced diet.
Such people are unable to afford the desired protein foods to improve the nutritional value of their diet.
To diverse this trend and enhance the living condition of the citizenry, Government and some Non-Governmental Organizations (NGOs) such as the Centre for Development of People, Centre for Biodiversity Utilization Development, and Self Help Foundation have embarked on various intervention programmes and strategies to ensure that growing and eating of mushrooms become part of Ghanaians.
The first intervention was a National Mushroom Development Project which was introduced in 1990 to champion the produce of exotic mushrooms such as the Pleurotus species; a genus of gilled mushrooms which includes one of the most widely eaten mushrooms in Ghana.
Under the project small scale mushroom farms were established mostly for the urban unemployed but like most government project not much was achieved.
Currently NGOs and other donor agencies are funding programmes and empowering participants of local farmers in the production of both exotic and local mushrooms to enable more Ghanaians have access to the highly nutritious food.
A Found Gold
John Yaw Asubonteng, is in his early 50s and has discovered the new gold mine in mushrooms.
Mr. Asubonteng who is a media practitioner has now gone into part time mushroom farming being one of the pioneers in the garden city of Ghana.
His farm located at Kodie-Mowire, in the Kwabre West District of the Ashanti Region, produces mushrooms for the local market mainly for hotels, restaurant and supermarkets.
In an interview, an elated Mr Asubonteng said that the production of mushrooms has lots of advantages as compared to other farming activities.
"Mushroom cultivation is paying off as a result of the awareness on its nutritional values created among consumers through interventions from mainly NGOs", he indicated.
This, he observed has made room for ready market for fresh mushrooms.
Citing the current rate of deforestation through bush fires and mining companies as well as bad farming practices, he observed that the livelihoods of rural folk who pick natural mushrooms to make a living is greatly threatened.
He also indicated that because forest is currently not available as a result of competition between land use for building and agriculture, the best way out is to encourage the cultivation of mushrooms in the country.
Cultivation of mushrooms, in his view should be encouraged as most of the materials such as sawdust, cassava and plantain peels are affordable or can be obtained free of charge from either 'chop bar' operators or households.
"The cultivation of the mushrooms can be done all year round as sources of the mushrooms are from agricultural wastes which are always available in abundance in the country", noted Mr. Asubonteng.
"Mushrooms for food may be cooked fresh after harvesting or dried to give it a different taste.
To prepare it, fresh or dried mushrooms are washed and cut in small pieces before being used in the preparation of stew and soup", he explained.
Dr. Mary Obodai, Senior Research Scientist; Food Micro Biology of the Food Research Institute of the Council for Scientific and Industrial Research (CSIR-FRI) in an interview, noted that the origin of mushrooms were mainly from forestry and agricultural wastes.
She said the Institute uses sawdust collected free of charge from sawmills to cultivate a type of mushroom known as Pleurotus while Volvariella mushrooms were cultivated from plantain or banana leaves and cassava peels obtained at no cost.
Types
The commonest species eaten by different communities include Volvariella volvacea, Termitomyces globulus, T-schimperi, T- robustus and Coprinus disseminates.
However, the mushroom species most preferred are Volvariella volvacea which is produced in only a few communities, in the Ashanti Region.
Health Benefits
Edible mushrooms are considered as healthy food because their mineral content is higher than that of meat or fish and most vegetables.
The protein content of fresh mushrooms is about twice that of vegetables and four times that of oranges.
Mushrooms contain proteins which have all the nine amino acids that are essential for the health of human beings and they are especially rich in lysine and leucine, which are lacking in most staple cereal foods.
Scientists have also indicated that mushrooms are devoid of starch and low in calories and other carbohydrates.
They noted that apart from the nutritional value of mushrooms, they have potential medicinal benefits and are also an ideal food for diabetics and over-weight people.
The health benefits of mushrooms also include improvement in the body's immune system and the prevention of all forms of cancers and tumors.
Testimony
The Food Research Institute of the Council for Scientific and Industrial Research (CSIR-FRI), recently testified that the rate at which Ghanaians have shown interest in the eating of mushrooms is very encouraging.
Dr. Obodai indicated that most Ghanaians have cultivated the habit of eating Mushrooms, and therefore the Centre which was the sole producer and distributor of spawns-the seeds for growing mushrooms- used for the cultivation of mushroom throughout the country is usually unable to meet the demand.
She said farmers troop to the centre every day to purchase the spawns.
To her the opportunity of encouraging the cultivation of mushrooms on a large scale would among other things include the enormous job opportunities for the teaming unemployed youth and help in poverty alleviation.
She explained that the technology for the cultivation of mushroom species could be easily adopted by individuals, families, in the rural and urban centers without difficulties.
Dr. Mary Obodai indicated that one advantage about mushroom production is that it is always produced from waste without the use of chemicals and it appears safe.
According to her, the Centre was ever ready to provide training programmes for people who intended to become mushroom farmers.
Challenges
Like all ventures, the mushroom farming is not all rosy.
Mr. Asubonteng lamented that mushroom farmers encounter some challenges such as low yield due to little technical know-how by farmers and inaccessibility to viable spawns.
He indicated that the major challenges facing the farmers include their inability to access the international marketing.
Explaining further, the farmer noted that the mushroom products are perishable and the lack of adequate storage facilities makes it difficult to venture into.
Another challenge for mushroom cultivation which poses a serious challenge is the lack of adequate financing as banks consider the sector too risky to invest in.
He therefore recommended that government should come to their aid by providing adequate logistics to dry the fresh mushrooms to enable them export it.

Conclusion
With government support and more research as well as education to get the public more interest in consumption of mushroom, the numerous opportunities in this gold mine is bound to be unearth.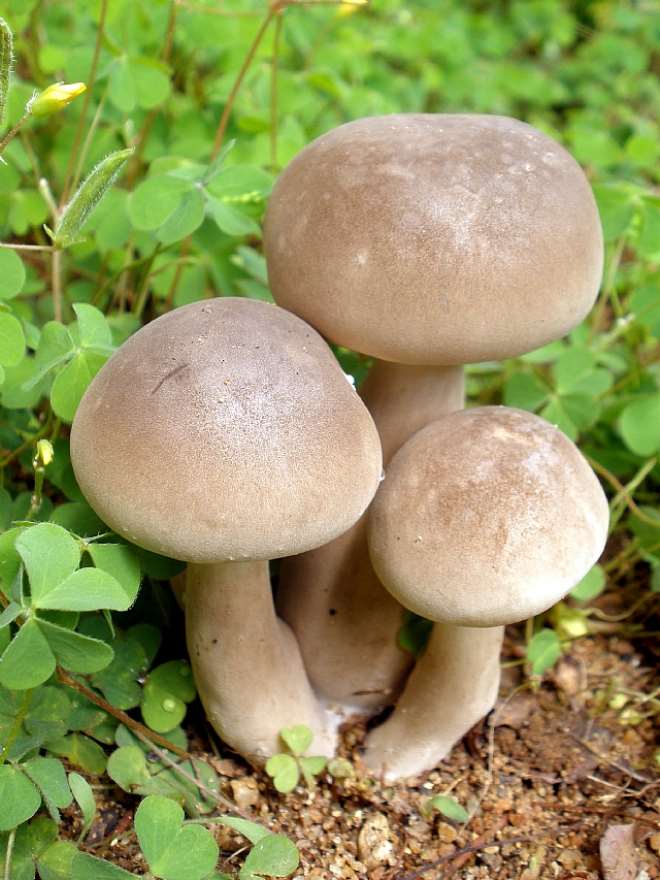 MUSHROOM