Unilever Ghana unveils new Close Up Deep Action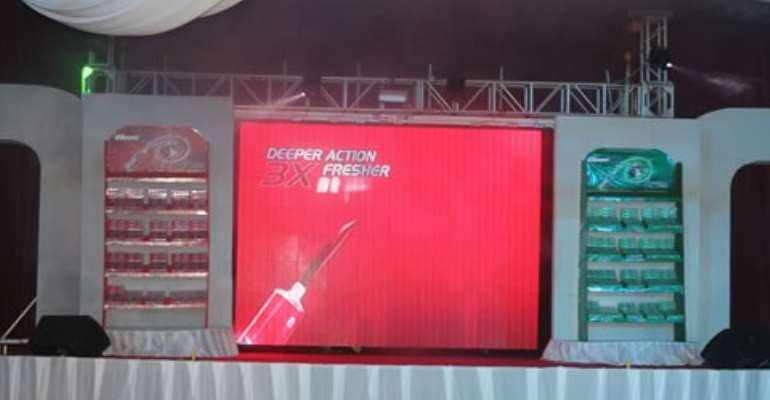 World renowned consumer goods manufacturer, Unilever Ghana has re-launched Close up tooth paste with new additives which provide three times fresher breath.
The new Close up Deep Action contains Active Zinc mouthwash formula to reach the deepest corners of the mouth. It removes up to 99 percent of germs and reduces bad breath up to 12 hours.
The new Close Up also contains microshine crystal to help remove the pesky yellow film from teeth for a natural white smile and fluoride for stronger teeth.
Coming in two variants and four pack sizes, it includes Close up Deep Action Red Hot and Close up Deep Action Menthol Fresh.
Zinc, one of the main ingredients in the Close up Deep Action is a known anti-malodour agent which works in counteracting bad breath.
Speaking at the re-launch, Brand Building Director of Unilever Ghana-West Africa, Maidie Arkutu said the new Close Up Deep Action is the key to building self-esteem and confidence.
Unlike the ordinary gel toothpaste, she said, the product provides better protection against bad breath which is usually caused by the formulation of certain unpleasant gases released by bacteria found on the teeth, gums and tongue.
The Unilever West Africa Brands Building Director explained that the re-launch of Close Up is to introduce to consumers the added benefits of providing three times fresher breath.
She indicated the product has been endorsed by the American Dental Association for its efficacy in reducing tartar, plague and gingivitis.
Maidie Arkutu added that a beautiful clean smile and healthy mouth will give you the Close Up confidence you want.
She urged consumers to look out for the new attractive packaging in bright Red (Close Up Red Hot) and Green colours (Close Up Menthol Fresh) with the inscription Deep Action for long lasting fresh breath.
Maidie Arkutu advised consumers to brush their teeth twice daily and visit the dentist regularly to prevent gum diseases and cavities.