Ghana Tourism Authority Celebrates Chocolate Day 2013 In A Unique Way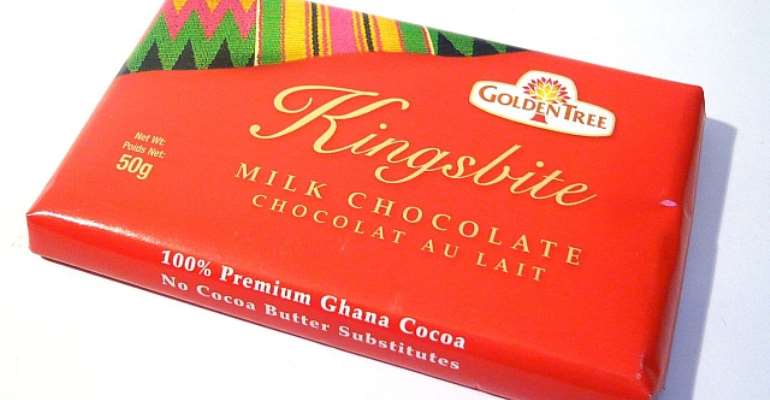 The Ghana Tourism Authority (GTA) in partnership with the Cocoa Processing Company (CPC) will organize this year's National Chocolate Day on Thursday February 14 2013. The day which is celebrated alongside Valentine Day is to promote the local consumption of chocolate and other cocoa based products.
As an indigenous manufacturer of chocolate in Ghana, Cocoa Processing Company Limited continue to be a key supporter of the programme each year.
The National Chocolate Day in its seventh (7th) year since its introduction Onto the tourism calendar has lit up the February 14 celebrations. This year's celebration is under the Theme ''Chocolate, A healthy expression of Love''.
As part of the celebrations this year, the Cocoa Processing Company has organized a Product seminar for the hospitality industry to promote the consumption of cocoa and chocolate based products.
On the 14th of February itself, there will be a sales promotion programme dubbed'' Golden Tree sales Train'' on the Akwapim Ridge making stops at market centres along the route. At about noon, the team will converge at the Mampong-Akwapim Secondary Technical High School for the Deaf to fete the staff and students.
Even though chocolate is regularly eaten for pleasure, there are potentially many health benefits. For example, several studies have found chocolate to be one of the best cancer-fighting foods alongside foods like red wine, blueberries, garlic and tea. Two ways that chocolate works as a cancer fighter is by inhibiting cell division and reducing inflammation.
Research in further benefits of chocolate is that ,it is anticipated that additional health benefits would be unearthed to make Ghana's chocolate in particular the preferred healthy expression of love.
Consuming cocoa may help people with mild cognitive impairment a condition that affects an estimated one in five adults over age 65.
Other benefits of chocolate dietary also include lowering of blood pressure, improvement of vascular function and energy metabolism.
We encourage everyone to give a box or bar of chocolate to the vulnerable in society on chocolate day. We urge all accommodation and catering establishments to serve at least one chocolate dish on 14th February.
SIGNED
BEN OHENE-AYEH
CORPORATE AFFAIRS MANAGER
GHANA TOURISM AUTHORITY