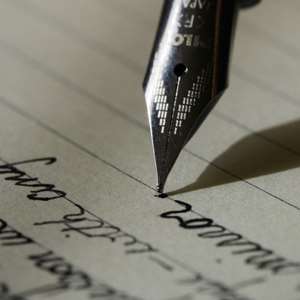 Crises Response, Relief Delivery, And Evacuation Plans Anyone?
Written Paul I. Adujie Esq.


Floods ravaging Nigeria is still unabated. Nigeria has been saturated and submerged in flood waters for weeks!
25 out of Nigeria's 36 federating states are now inundated. Floods disaster related deaths are multiplying. And this could get worse, as cholera and other waterborne diseases sets in.
There is continuing upsurge of water from the seas and rivers. Nigeria is being submerged in water, there are now palpable fears of all sorts. Prices of foods and others goods have already soared and continue to skyrocket! Many items are completely unavailable as deliveries have become impossible from point A to point B due to these floods which continues unabated.
Properties in the billions, perhaps trillions of Naira are underwater and some completely damaged or degraded. Even as these inundation and saturation by water become seemingly endless, there now other urgent concerns such as the lackluster Crises Response, paltry Relief Delivery and a completely absent Evacuation Response!
Millions of Nigerians, are still left to fend for themselves, weeks into these ravages of floods nationwide. All reasonable Nigerians and all persons of goodwill ought now be raising alarms to governments in Nigeria at all levels. There seem to be a total absence of full grasp of the magnitude of problems which these floods have inflicted on millions of Nigerians.
Some roads and bridges have been washed away completely. The road from Yenagoa, the capital of Bayelsa State has been submerged, now for more than ten days! It has remain impassable! And for those who are unaware, this is the road to Otuoke, the birthplace and hometown of the president of our nation! This illustrates the fact that no place has been spared in the South-South, all of Niger Delta and South-East etc.
Alternates routes to Otuoke, including the Yenagoa, Imiringi-Elebele axis have also been cordoned off, as a bridge on this main artery roadway is washed off and damaged by the continuing floods!
But where is are the military? Where is the Nigerian Army, Navy, Air Force, FRSC, NEMA etc? Why the seemingly coordinated absences? Are the various levels of governments waiting for panic and stampedes and thousands of deaths before activating crises response teams?
There ought to be a publicized, well publicized coordinated response teams in the towns and villages and in all nooks and crannies in the floods ravages areas of Nigeria ALREADY!
Why is it, that President Goodluck Jonathan is not publicly visiting flood ravaged areas and the flood victims in the affected states? Why are the governors and other political leaders not demonstrating political savvy with sympathies and empathy towards citizens who have lost properties and investments in these unending floods?
We are there no actions by public officials which offer consolations, assurances and reassurances to millions of Nigerians who are victims of this national disaster? Somebody should be shouting from the rooftops, letting our political leaders know that these floods are a national security emergency!
Where is creative thinking and creative problem-solving in these flood crises?
Why is it that, millions of Nigerians who are currently suffering direct effect, consequences and reverberations are not feeling the concerns and presence of our political leaders? What Is Role And Purpose of Government In Nigeria?
Where is Nigeria's Crises Response, Relief Delivery, And Evacuation Plans?