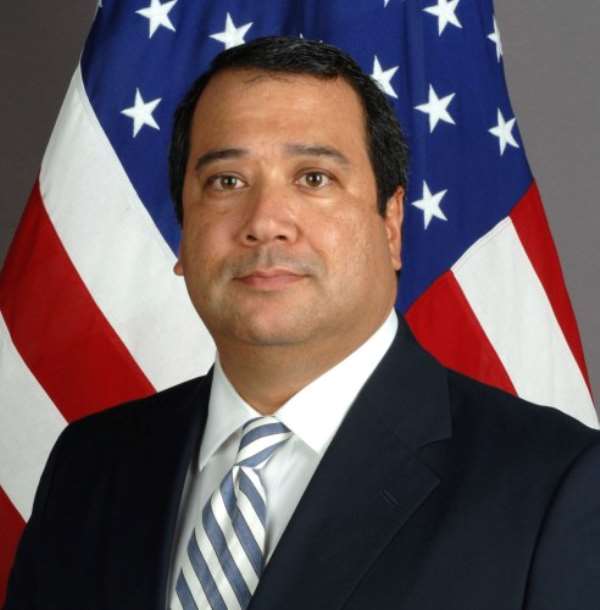 Accra, Aug. 24 GNA –The outgoing United States Ambassador to Ghana, Mr Donald G. Teitelbaum on Friday paid a courtesy call on Mr Enoch Teye Mensah, Minister for Water Resources, Works and Housing at his office in Accra.
The farewell visit was used to discuss the long standing relations between Ghana and the United States, especially developments relating to the construction and water sectors.
Mr Teitelbaum, thanked Ghanaians for the warm reception, and cooperation during his duty tour in the country.
He said the relationship between Ghana and the United States was a special one which dates back to the trans-Atlantic slave trade before modern day Ghana.
He said the government's intention to expand construction works in terms of the drainage systems and water projects would go a long way to change the lives of the people.
Mr Teitelbaum commended Ghana for her record in democratic governance which had tremendous respect for individual rights.
He also announced that his successor Mr Gene Cretz had been confirmed by the US Senate to take over from him and would be in Ghana by the middle of September this year.
Mr Mensah, on his part commended Mr Teitelbaum for strengthening the relations between Ghana and the US.
He said his Ministry was working with various US companies in terms of construction and water projects in the country.
He cited for example support from the US government and other donor partners such as DFID to undertake the Sogakope –Lome water project.
Mr Mensah said US government had also provided support to enable the Ghana government to undertake drainage projects in Accra.
He said a memorandum for consideration on the project had already been sent to parliament for consideration.
GNA