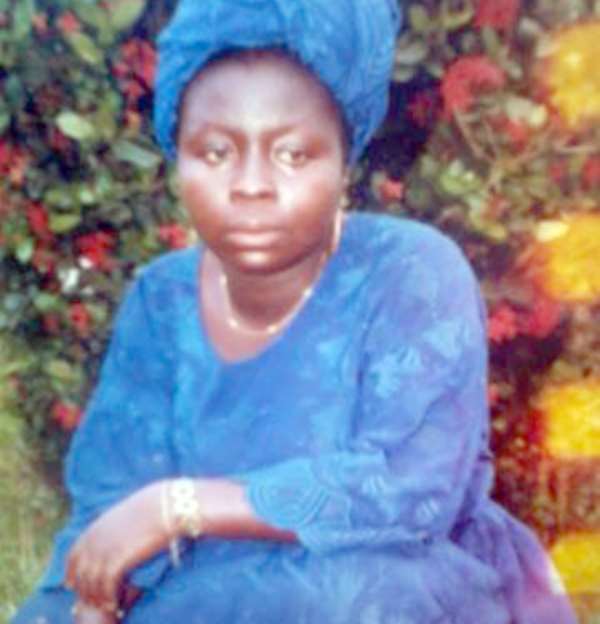 Afua Patience
THE SUAME Divisional Police Command is investigating a case in which a mother of seven allegedly ordered his seven-year-old son to eat the faeces of his three-year-old sister as punishment for refusing to discard it.
The station officer at the police station, Chief Inspector C.K Nyamekye, who confirmed the incident to DAILY GUIDE, said the suspect would be charged and arraigned after investigations.
Afua Patience, a single mother, allegedly committed the weird act at Bohyen, a suburb of Kumasi, on Sunday, August 5, 2012, after she had reportedly returned from church.
Sources said the suspect, a doughnut seller in her 40s, compelled the victim, a primary-three pupil, to consume the faeces for disobeying her instructions.
Neighbours who spoke to DAILY GUIDE said the woman subjected the victim to severe beatings with a wire when he initially refused to obey her.
John Addae, who stays in the same house with the suspect, said he heard the suspect shouting, ordering the little boy to swallow the faeces that was in his mouth.
He said in his attempt to stop her, she assaulted him, resulting in a cut on his right eye.
DAILY GUIDE also gathered that Nana Kwaku Nsiah Asare, a reporter from New Mercury FM who was at the scene, was verbally assaulted by the woman who boasted that nothing could be done to her when he told her he was going to call in the police.
But for the swift intervention of the police, the suspect would have been lynched by an angry mob from the area that thronged the scene.
Eventually, the police arrested her and took her to the station in the company of the victim and a witness to write their statements.
When DAILY GUIDE spoke to the elder sister of the victim, Naomi Afriyie, 12, she confirmed her mother's actions, and stated that she was in the room when her mother asked her brother to eat the faeces.
She said she personally saw some faeces in her brother's mouth after going closer to him.
According to the victim, his little sister attended to nature's call in the morning and was asked by the suspect to throw it away when she was on her way out but he forgot and went out to play.
He said in the morning of that fateful day, they all went to church and when they returned, his mother got angry after seeing the faeces and ordered him to eat it as punishment.
The victim said he initially refused and was severely beaten.
Meanwhile, the victim and the witness have been issued with police medical forms to seek medical attention at a hospital.
FROM James Quansah, Kumasi