We must stop depleting our forests - Agyeman Badu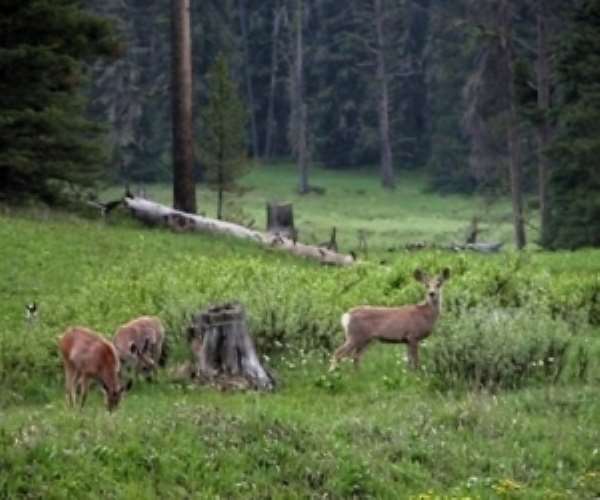 Winneba (C/R) June 23, GNA -The chairman for Forestry Plantation Development Fund Management Board, Oseadeeyo Agyeman Badu II, has expressed concern about fast rate at which the country's forest is being depleted.
He said Ghana's forest has been depleted from 8.2 million hectares to 1.7 million now, a situation he described, "as not the best."
Oseadeeyo Agyeman Badu II, who is the Omanhene of Dormaa Traditional Area, was speaking at a durbar to launch this year's UN-World Environment Day, in Winneba.
He urged Ghanaians to desist from indiscrimination destruction of the forest and cultivate the habit of tree planting as their contribution towards maintaining the natural ecology.
The programme was organized by the Center for School and Community Science and Technology Studies (SACOST) of the University of Education, Winneba (UEW) in collaboration with the Effutu Municipal Assembly and MiHa Education Trust Fund Winneba.
It was under the theme, "Greening the blue economy: Does it include you? ".
Oseadeeyo Agyeman Badu announced that the Forestry Plantation Development Fund Management had put in place a programme to support those wishing to go into tree planting and afforestation.
He, therefore, urged interested persons to contact his outfit at the Ministries in Accra.
Professor Lola Raheem, Deputy Director of SACOST, UEW, who launched the programme, encouraged the people to protect the environment by stopping indiscriminate dumping of refuse and other waste materials into drains.
He also appealed to Ghanaians to stop sand winning and undertake massive tree projects in their communities not only to beautify the place but also to serve as windbreak to protect their buildings.
Prof. Raheem said the organizers would form environmental protection clubs in all the schools in the area to sensitize them on the importance of tree planting.
GNA