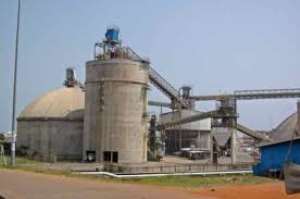 Accra, June 22, GNA - Pioneer Food Cannery (PFC) Ghana's largest processor and exporter of tuna products, says it does not have any official binding contract to supply fish waste to the Ghana Protein Company (GPC).
Reacting to GPC's accusations of PFC running down its operations, Nana Yaw Amaka- Otchere, Acting Head of Human Resource of PFC said there had not been any official and commercial contract signed for the continuous and uninterrupted supply of fish waste between them.
"It must be said that there has been no official commercial contract signed between PFC and GPC to date except for a letter of intent used to facilitate this transaction from the beginning and which was never intended to be binding," he said, adding that allegations of possible monopoly against PFC had no basis.
GPL and PFC has since 2010 been in disagreement after PFC whose core business is tuna processing, stated its intention to start processing its own fish waste for the livestock and poultry industry.
Mr Amaka-Otchere said PFC had on many occasions informed GPC that once there was no on volume agreement in the absence of an official contract, PFC would continue to exercise its independence of any limitations from their operations.
Besides, he said, the GPC set up its operations without any prior consultations with PFC and it was only when they commenced business that they made an offer to buy supplies of fish offals for their plant.
Mr Amaka-Otchere said PFC had completed an installation of a 3.2 million dollars fish meal plant as part of its expansion drive to create new job opportunities for the youth.
He said as part of the company's compliance with the Environmental Protection Agency's (EPA) requirement, PFC had allocated an additional 3.5 million dollars for a water treatment plant which was under construction.
"PFC currently produces about 50,000 tonnes of raw tuna fish per year with the strong expectation of increasing it to 55,000 tonnes by 2014," he added.
Mr Amaka-Otchere noted that PFC would not hesitate to take legal action against GPL for libel or negative communication which could have adverse effects on PFC's operations.
GNA