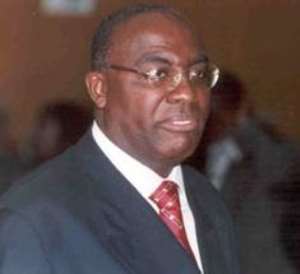 Sekondi, June 20, GNA - The Member of Parliament (MP) for Sekondi, Papa Owusu Ankomah, has presented industrial-sized ovens and gas cylinders to Saint Ann's Vocational Institute in Sekondi.
The items are meant to assist the Home Economic students who are pursuing catering courses to effectively undertake practical work and enhance their studies.
Presenting the equipment to the principal of the institute at a short ceremony at the school's premises on Wednesday, Papa Owusu Ankomah charged the students to take their studies seriously in order to attain the acceptable heights in their chosen profession.
He urged the students not to rush in life but acquire the necessary employable skills to make them competitive on the job market.
Papa Owusu Ankomah said it was his intention to continue the commitment towards investing in the educational infrastructure in the constituency.
Advertisement
The Principal of the school, Reverend Sister Georgette Lawson, received the equipment on behalf of the school and expressed her gratitude to the MP for the kind gesture.
She said the items had come at an opportune time when the Home Economic students are preparing for their practical examinations adding that it would help them immensely in their practical work.
The Western Regional Manager of the Catholic Education Unit, Madam Rosemond Ortsin, said quality education is the bedrock of every nation and lauded the MP for investing in education.
She said the MP had provided various support such as furniture, computers and ICT centres for Catholic schools in the constituency and commended the MP for not discriminating when offering support to schools.
GNA