Jailbreak at Tema… as 5 suspect ran away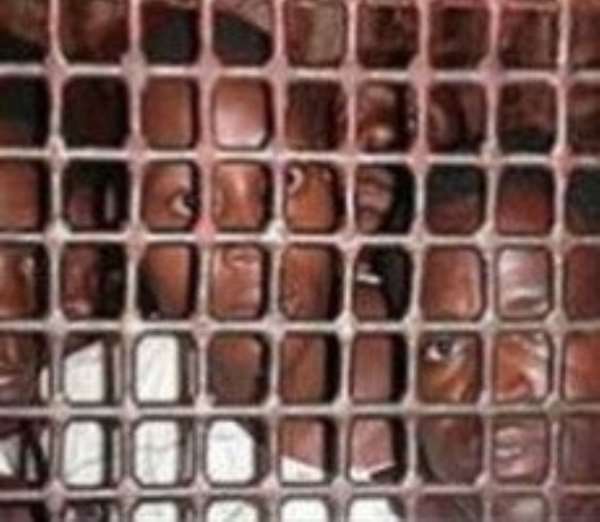 Five persons suspected to be criminals who were in custody at the Tema Community two police stations to help with investigation as regards crimes they were suspected to have been involved in, escaped from the cell they were in during the wee hours of Monday.
Corporal Joseph Barabu, the acting Public Relations Officer of Tema Regional Police, confirmed the incident when the Daily Guide contacted him on Monday.
He named the ran-away suspects as Prosper Dzanyikor, Richard Kwabena Opoku, Samuel Kortley, Oban Otse and Ohiwa Seni.
He said the regional command was surprised at the way the suspects managed to escape, especially when the cells were well equipped with security systems to ensure that such incident did not happen.
The jailbreakers are three Ghanaians and the other two are believed to be Nigerians.
All five suspects were said to have been remanded into police custody after they appeared before court in and around Tema for committing various offences.
They were said to have destroyed a portion of the metal gate of the cell which has some holes created in it to allow ventilation for inmates, and escaped from lawful custody. They were said to have fled in different directions; perhaps to make it difficult for the police to go after them.
They apparently took advantage of the presence of some persons who had arrived at the station to lodge complaints with some policemen at the counter and suddenly and suddenly took to their heels upon breaking the metal gate.
Corporal Barabu stated that the police had launched a manhunt for the suspects.
Appealing for assistance, he urged the public to report any suspicious looking persons to any nearby police station, adding that the identities of the informants would be kept confidential.