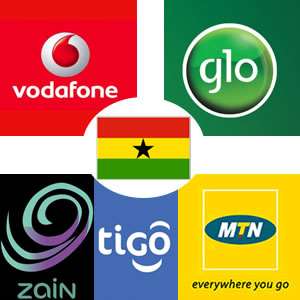 Tarkwa (W/R), June 1, GNA - A 22 year-old trader, John Arnold, who could not settle a fine of GHȼ300 for stealing recharge phone cards has been sentenced to 18 months imprisonment by a Tarkwa Circuit Court.
He pleaded not guilty to the charge leveled against him.
Police Detective Chief Inspector Oscar Amponsah told the court presided over by Mr Samuel Obeng Diawuo that the complainant is a trader at Market Circle a suburb of Tarkwa while the convict is a trader without any permanent place of abode.
He said on April 19 the complainant left her store under the care of her 12 year-old daughter and Arnold came in and pretended he wanted to buy some items.
He said while the complainant's daughter was going round picking the items the convict alleged he needed, he hurriedly managed to steal the phone recharge cards of all networks worth GHȼ350 and an amount of GHȼ250 and bolted the scene.
Inspector Amponsah said on April 25, at about 1300 hours, Arnold was spotted at another store within the area using the same method at the market circle when the complainant's daughter who managed to be passing by identified him as the one who stole the money and recharge cards from her mother's store.
He said with the help of security guards nearby the convict was arrested and handed over to the police.
The Prosecutor said during investigation he denied committing the offense and failed to lead the police to his place of abode for a search to be conducted.
He said after investigation Arnold was charged with the offense.
GNA