Miss Universe visits Ghana on June 9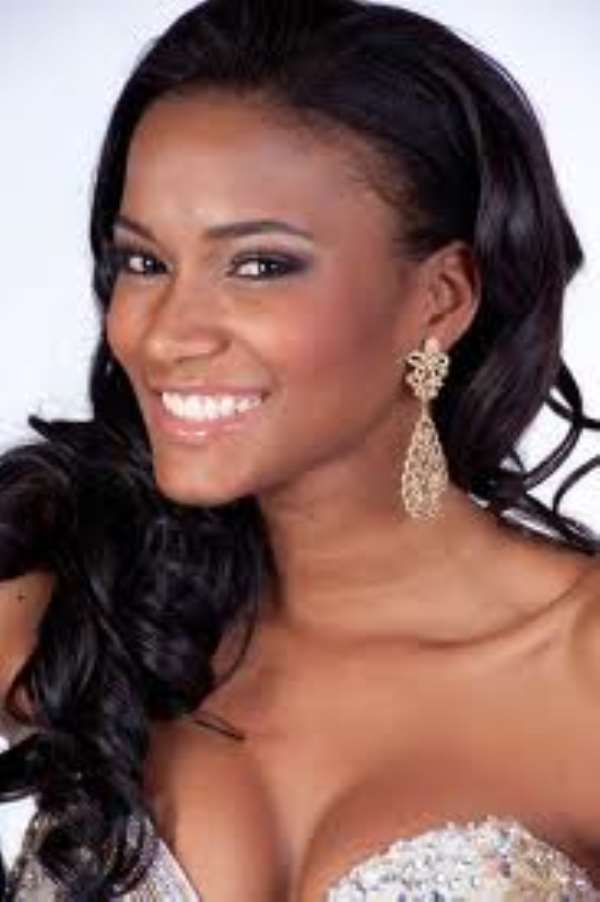 Accra, June 1, GNA - The reigning Miss Universe 2011, Leila Lopes, would visit Ghana form June 9 to 12, as part of her West African tour.
Leila, a United Nations Goodwill Ambassador, would visit Senegal, Cote d'Ivoire, Togo, Nigeria and Ghana.
In Ghana, she would make a trip to SOS Children's Village in Tema and other orphanages, to create awareness on HIV and AIDS in her commitment to achieve the United Nations Millennium Development Goals (MDGs).
A statement issued by Mrs Audrey Swanzy-Essandoh, National Cooordinator, Miss Universe Ghana, copied to Ghana News Agency in Accra on Friday, said Leila would also pay a courtesy call on Vice President John Dramani Mahama and the Asantehene, Otumfuo Osei Tutu II.
Leila, who is the first reigning Miss Universe to visit Ghana, went from being Miss Angola to become Miss Universe 2011 at the 60th Miss Universe Pageant in Rio Janeiro, Brazil.
It was the first time in 12 years that an African has held the title and the second black African woman to win the title.
The statement said the visit was an initiative of Robert Annan Consulting Group and sponsored by Ecobank.
Leila elated by the trip said " I know Africa was recently commended for making impressive strides towards achieving the United Nations Millennium Development Goals by 2015. However, much more needs to be done to lift millions of Africans out of poverty and in educating our people about the dangers of HIV and AIDS".
"I see the tour as an opportunity to celebrate African achievements, which are often understated."
Mr R. Ayite Okyne, Chief Executive Officer of Insignia Group and National Director of Miss Universe Ghana Pageant, said: "It is a testament that Africa and African women can now compete on the international stage and excel. We hoped this visit will be a source of both pride and inspiration for young women in Ghana."
Mr Arnold Ekpe, Chief Executive Officer of Ecobank, said he was delighted that financial institution was associated Leila's campaign, because she was a symbol of African achievement and excellence.
"Many in our target audience, especially the youth contingent, are highly aspirational and resonate with the associations of success, achievement and collective concern for the people of Africa that Miss Universe represent," he said.
Other local partners associated with the trip are, Labadi Beach Hotel, Universal Motors, Pernod Ricard, Safina Water, Angolan Embassy, Renee Q, Sankofa Wear, Pashmel Developemnt Group and Afua Owusu Designs.
GNA