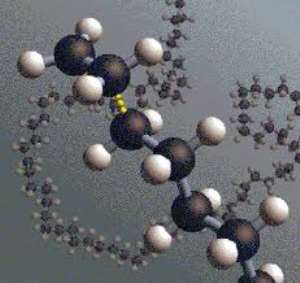 Kumasi, May 15, GNA - Dr Osafo Acquaah, Head of the Chemistry Department of the Kwame Nkrumah University of Science and Technology (KNUST), has called for increased investment in polymer science research.
This could provide answers to the nation's environmental and socio-economic challenges.
Polymer technology, he noted, is being applied in many fields to aid the progress of mankind, citing its use for the manufacture of regenerative medical implants, development of polymeric materials, fibres and coats, foot wears and tyres.
Dr Acquaah was addressing a day's international conference on polymer science and technology hosted by the KNUST in Kumasi.
"Polymer education and environmental sustainability in Africa", was the theme.
The participants were drawn from the United States, United Kingdom (UK) and research institutions in Ghana.
It provided the platform for them to exchange ideas and technology to help find solutions to problems emanating from polymer usage.
Dr Acquaah spoke of the extensive damage caused to the environment through the increasing use of plastic products, particularly in African countries where the technology for recycling such products is virtually unavailable.
It is therefore necessary for stakeholders to find innovative ways to address the challenges to enhance the ecology.
Professor William Otoo Ellis, Vice-Chancellor of the KNUST, said the conference provided an opportunity for the staff and faculty members of the university to build the capacity to effectively manage a "Master of Science Programme in Polymer Science and Technology" it introduced last year.
The programme is a collaborative work between the KNUST and University of Manchester, UK.
GNA