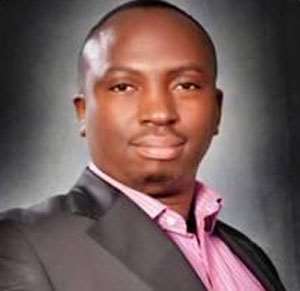 Mobile Network operator, Tigo Ghana, has unveiled new internet packages to meet the growing needs of its customers.
The unlimited time-based internet prepaid plans allow subscribers access to the internet till their package time duration expires.
At the media launch in Accra yesterday, Obafemi Banigbe, Acting General Manager, Tigo Ghana said 'with this unlimited internet plan, our subscribers can be up to date and in constant connection with people and with what is happening around the world.
'Our subscribers can read the news, search on google, listen to music, watch videos, download and stream movies and not bother about their internet data volume finishing.'
He said it is a onetime fixed fee package with no browsing limitations within the time duration subscribed to which can be monthly, weekly or daily.
He added that customers also have the flexibility to choose to access the internet through any mobile device or modems.
Mr. Banigbe explained that 'subscribers with modems intending to subscribe for the unlimited daily plan will simply have to send the word 'Day' to short code 2045 for the weekly plan, the subscriber will need to send the word 'Week' to short code 2040 and for the unlimited monthly plan, the subscriber will have to send the 'Month' to short code 2040.'
He added that 'for subscribers who want to enjoy the service using their handset in order to access the daily unlimited plans, the customer simply need to text the word 'Day' to short code2045. For the weekly and monthly plans, customers must send 'Weekly or 'Monthly' to short code 2060.'
Advertisement
According to Mr. Banigbe, Tigo is set to position itself as the preferred internet service provider in Ghana and will continue to invest massively in the expansion of high speed wireless broadband network in order to meet the requirements of consumers.
'We want to assure everyone that we are committed to delivering a high quality service to all our customers, and where we fall short of this goal, we will work tirelessly to ensure that we address whatever challenges we may face. This is our pledge to the people of Ghana,' Mr. Banigbe emphasised.
Tenu Awoonor, Head of Marketing Services, noted that 'despite evolving market trends and increased completion, Tigo still strives to provide quality and affordable services and packages with a resolve to maintain the highest standards with no compromise, and in most cases achieve the ultimate goal of customer satisfaction.'
By Esther Awuah