For Southerners in Sudan, home is where heart is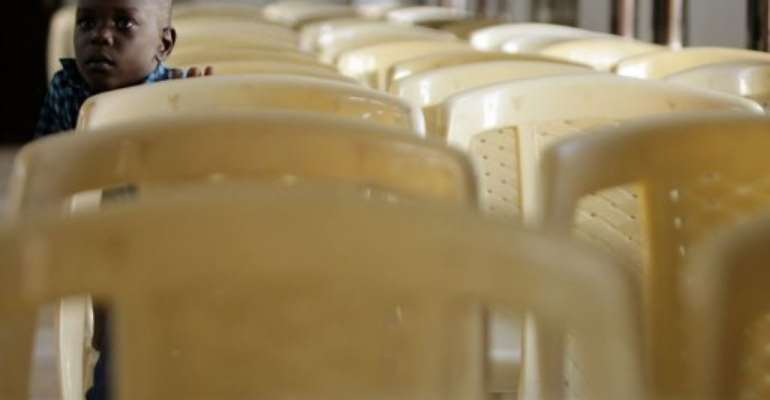 KHARTOUM (AFP) - They have spent decades in Sudan and have worked side-by-side but now, faced with the choice of staying or going back to South Sudan, two preachers plan to go their separate ways.
"I have been here in Sudan I think since 1986," said Canon Sylvester Thomas, dean of All Saints Episcopal Cathedral in Khartoum.
"Most of my children grew up here and they could not recognise so many of my relatives," he said a day before Sunday's deadline for an estimated half-million ethnic Southerners to leave Sudan or formalise their status in the country.
Thomas spoke by telephone from the South Sudanese capital Juba, where he had flown on Saturday to obtain a passport from the new nation. After getting the document he plans to return to Khartoum to try to register his presence.
Those seeking to apply for northern residence need documents from South Sudan, which became independent last July.
Thomas's colleague reverend Iskander Ali, who also preaches at All Saints, is likewise an ethnic Southerner but was born in the north of Sudan.
"I didn't know anything about the South," he said. "Praise God, I got a chance to go and get my passport," along with all of his family.
Ali spoke on the steps of his church where an English-language Easter service had attracted only a handful of people. Many of the Southerners who would have made up the congregation have already gone to South Sudan, Ali said.
A larger group, including Southern students studying in the north, waited under trees outside for the Arabic-language Easter service.
"One in Christ," said a small banner hanging inside the church.
Ali, whose northern accent is noticed in South Sudan, said he feels stuck between two countries.
But if the church can arrange things, he would ultimately like to stay on working in Sudan.
"My heart is here," he said.
Ali's older colleague, Thomas, plans to register in Sudan but only so that his family can stay until July when his children finish their university studies.
Then it will be time to go South.
"I think it is my wish to go back," Thomas said. "One cannot forget his homeland."