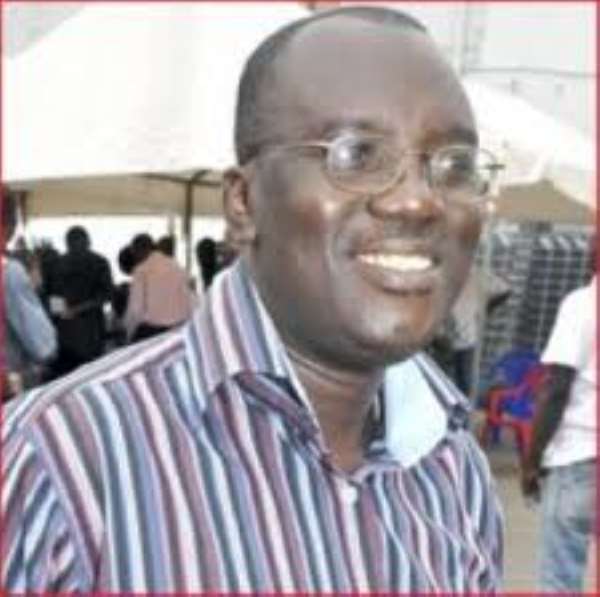 Mr. Kwadwo Owusu Afriyie, NPP General Secretary
From Issah Alhassan, Kumasi
The former New Patriotic Party (NPP) Member of Parliament (MP) for the Mampong Constituency, Abum Sarkodie, has been expelled from the opposition party.
The ex-MP has been ejected from the party, following his decision to contest as an independent parliamentary candidate in the upcoming general elections, which is in contravention of the rules and regulations of the party.
A statement issued and signed by the Ashanti Regional Secretary of the party, Samuel Pyne, noted that the decision of the party to expel the former MP was rooted in Article 3, H(i), of the party's  constitution, which states: 'A member of the party who stands as an independent candidate against the officially selected candidate of the party, or who joins or declares his or her support for another political party, or an independent candidate when the party has sponsored a candidate in a general election or by-election, automatically forfeits his or her membership of the party.'
Sarkodie contested the 2008 primaries and lost to the eventual winner and now MP for the area, Mr. Addai Nimoh, and has since cried foul over his defeat, culminating in his decision to go independent, despite several pleas from the party hierarchy.
The statement by the party noted that Mr. Sarkodie and any member or group of members who associate with him contravene Article, H(i) and shall be dealt accordingly, in line with the party's constitution.
The party further warned the ex-MP to refrain from using the red, blue and white colours, which are the officially registered colours of the NPP, since it is also in contravention of the country's electoral laws.
'We wish to state finally, that the national, regional and Mampong constituency NPP have no hand in Mr. Abum Sarkodie's action, whoever associates him/herself with Mr. Abum Sarkodie does so at his or her own peril,' the statement concluded.