Groundwork for a political movement is already in place - Kofi Adams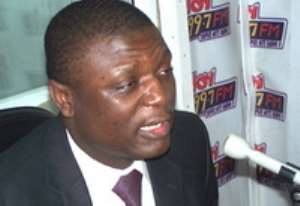 Spokesperson for the Rawlings family, Kofi Adams has in line with the former first family's goal of restoring the values and principles of the NDC, established that the groundwork for the rollout of a political movement is in place.
According to the suspended Deputy General Secretary of the NDC, the former first family is of the conviction the movement will re-entrench principles such as freedom and justice and thus will launch a fight against the sidetracking and corruption within the party.
Former President Jerry Rawlings has been immensely vocal in critiquing the current government with his actions being seen by many political watchers as one with the likelihood of splitting the party.
Kofi Adams told Citi News the former president's reservations about the Mills-led administration are the underlying principles of the political movement.
"It is the same NDC structures that will be used to reawaken and restore the values of the party," he said
Mr. Adams said the movement will move into the grassroots of the country to spread its message with the founding father of the NDC as its leader.