Rawlings Unhappy With Government, Kofi Adams' Suspension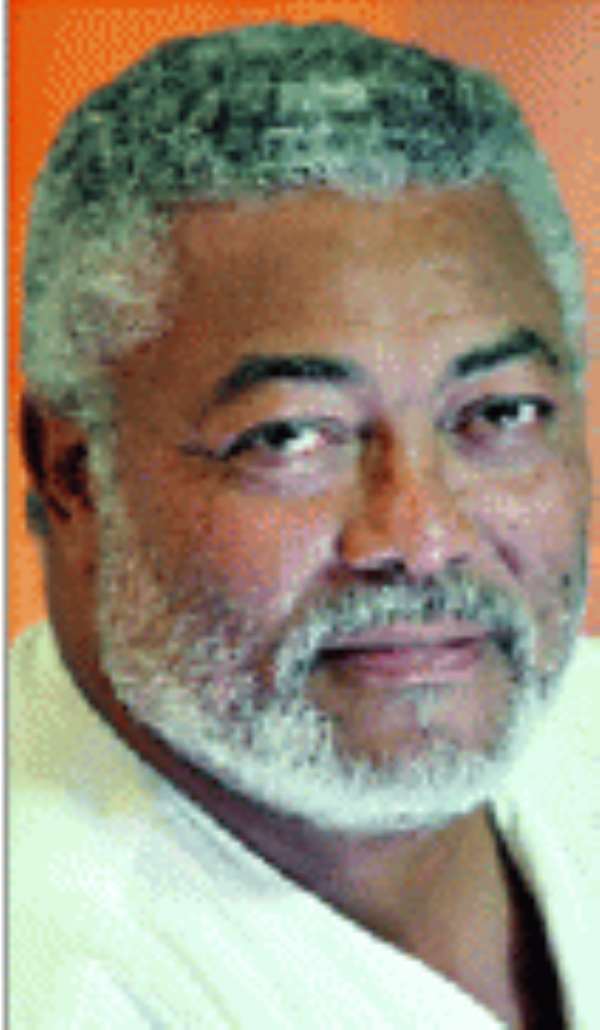 Former president J.J. Rawlings
Former President Jerry John Rawlings is urging Ghanaians to seek God's guidance in honest, unpretentious prayer of supplication as Easter draws near, becausehe says, the nation needs real and true awakening.
In statement issued in Accra Monday, the former president accused the Mills Government of fast speeding Ghana into an abyss.
The statement said to be a comment of former President Rawlings on current happenings within the government and the national Democratic Congress (NDC) leadership, said, 'When you find yourself in an unintended pit hole the wise thing to do is to stop digging.
It said it does not appear the Mills Government is able to see the growing darkness around them.
In apparent reference to the suspension of Mr Kofi Adams, a spokesperson of the Rawlingses and a Deputy General Secretary of the NDC, the satement said, 'They have lost so much moral high ground and now one of the most truthful, forceful, logically minded personalities of intergrity in the party leadership is being treated like an outcast to serve a parochial and unpatriotic interest.
'Do we need any other evidence to demonstrate that the Mills government has no intention of profiting from the truth? the statement asked.