Expresso to land ACE Fibre Optic Cable in Ghana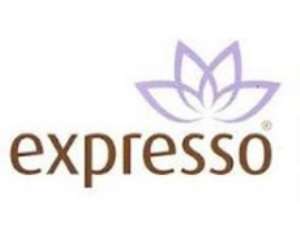 1.92tb/s ACE submarine fibre optic cable shaded orange
Expresso Ghana would soon land a new undersea fibre optic cable called ACE in Ghana, Adom News can confirm.
A top official of Expresso Ghana confirmed to Adom News the company is in the process of landing the cable in Ghana soon, but could not provide the exact date immediately.
ACE is the acronym for Africa Coast to Europe fibre optics cable system, owned by a consortium of financiers consisting of seventeen telecommunications operators, including Benin Telecoms SA, Camtel, Companhia Santomense de Telecomunicações, Côte d'Ivoire Telecom, France Télécom, Gamtel, Maroc Telecom, Mauritano-Tunisienne des Télécommunications, Orange Bissau, Orange Cameroun, Orange Guinée, Orange Mali, Orange Niger, Orange Spain, Portugal Telecom, Sonatel and Togo Telecom).
.
The 14,000km ACE cable originates from France and terminates in South Africa, with landing stations in Spain, Portugal, Morocco, Canary Islands (Spain), Western Sahara, Mauritania, Senegal, Gambia, Guinea-Bissau, Guinea, Sierra Leone, Liberia, Côte d'Ivoire, Ghana, Togo, Benin, Nigeria, Cameroon, Sao Tome and Principe, Equatorial Guinea, Gabon, Congo, Angola and Namibia.
Even though it is yet to land in Ghana, it has already landed in Sierra-Leone, Liberia and some other countries outside of Africa, pending operations from this year.
The ACE cable has a design capacity of 5.2 terabits per second, but currently has an operational capacity of 1.92 terabits per second. (Map below shows ACE cable coloured orange)

The ACE cable comes with Wavelength-Division Multiplexing (DWDM) which works seamlessly with existing submarine cables.
For countries like Liberia, Sierra-Leone, Guinea, and Guinea-Bissau, which have never had submarine cables, ACE promises to make a significant impact on their economies, as a direct access to broadband by those countries connected will set the foundation for their digital revolution.
Ghana already has four submarine cables – SAT-3, Main One, Glo One and WACS (West Africa Communications System), and ACE would add on to the 7.2 terabits per second fibre capacity, and give the country even more redundant fibre, which opens it up for more businesses to come in.
The consortium that owns ACE, also owns the SAT-3/WASC/SAFE cable, which has a smaller capacity of between 120 and 130 Gigabits/second, and noted for failure, particular in 2009.
Countries that are using the SAT-3/WASC/SAFE submarine cables, like Ghana, would have ACE as an alternative route, which would give them a higher level of redundancy in the event the SAT-3/WASC/SAFE fails.
There are 93 submarine cables in the world and 28 others are being planned to be implemented by 2011; Africa currently has 32 of those submarine fiber optic cables, several of which are situated along the West Coast, and four have already landed in Ghana.
Expresso is the only CDMA (code division multiple access) network in Ghana with a reported subscriber base of a little over 186,000 as at January 31, 2012.

Story by Samuel Nii Narku Dowuona/Adom News/Ghana