Blame 'Woyomegate' on Mills, says Kweku Baako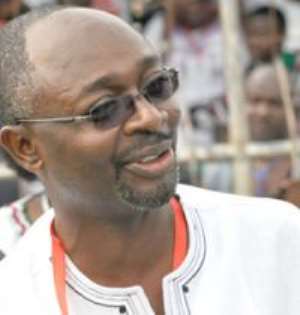 The Editor-in-Chief of the New Crusading Guide, Abdul Malik Kweku Baako, says blame for the doling out of a whopping GH¢51 million to Mr Alfred Woyome, a self confessed financier of   ruling National Democratic Congress, must be laid at the doorsteps of President John Evans Atta-Mills.
 
According to Kweku Baako, "This Woyome matter ought not to have occurred if there had been some level of due diligence and some vigilance; some respect for the laws of the land", adding, "That is where the President has a problem. This is a Presidential system, whether he likes it or not he is ultimately responsible for it."  
 
The EOCO report of 3 rd February 2012 indicated that President Mills on two occasions ordered the Minister of Finance not to pay Mr Woyome and ordered the then Attorney General to go to court and set the case aside.
 
However, the facts of this saga have indicate that President Mills' orders were disobeyed and the monies paid as per the Attorney General's letter of December 9 2011, a situation Kweku Baako insists showed a certain level of deficit.  
 
Kweku Baako explained that payments to Woyome were made without recourse to the President despite the Presidents orders to stop the payments and therefore wondered why President Mills "did not double check to find out what happened to the orders he made."
 
He argued that had public officers been a bit more "diligent", "vigilant" and "respected the laws" the Woyome saga, which is now an albatross hanging around the neck of the government would not have happened and the president cannot escape blame.
 
Describing the Woyomegate scandal as a "tip of the iceberg" and part of a larger scale of corrupt acts, Kweku Baako stated that it was intriguing that in three years the ruling government thought it prudent to pay judgement debt to the tune of $480 million and rather go globe-trotting seeking for loans as low as $10 million to develop the country.  
Kweku Baako made this known last Saturday on Newsfile, Joy FM's news analysis programme. He was commenting on the Economist Intelligence Unit 2012 report which suggested that the Woyome scandal could affect the chances of the ruling government in the upcoming elections.  
 
He said something basically went wrong in the whole saga but was emphatic that regardless of whatever happened in the December elections certain people have questions to answer.
 
Mr. Baako could not however say the extent to which it will affect the ruling government but was convinced the Economic and Organised Crimes Office (EOCO) attempted to "help" the president in its report but only ended up "deepening his woes."