UNDP provides Skills Training Centre for women in Wichiau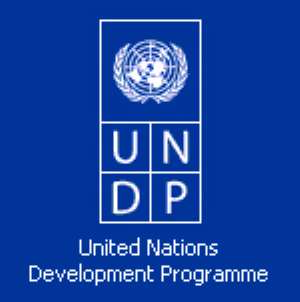 Wichiau (U/W), March 5, GNA – The United Nations Development Programme, (UNDP) is providing skills training to women's groups at Wichiau in the Wa West District.
The more than 100 women would be trained in shea butter processing, soap making and bread baking under the UNDP Recovery Livelihood Project.
The project seeks to address urgent recovery needs of people, especially women who suffered from the 2007 floods by lessening food insecurity through sustainable livelihood and disaster management support activities.
Mr. Alex Bokuma, UNDP Recovery Project Manage,r made this known when he briefed Madam Ruby Sandhu -Rojon, United Nations Resident Coordinator , on activities of the project in Wichiau.
Madam Sandhu-Rojon was in the region to inspect UNDP supported projects and also to interact with government officials and beneficiary groups on how the project was impacting on their livelihoods.
The Community Aid for Rural Development (CARD), a local non-governmental organization, is implementing the GHc 66,000 Wichiau Skills Training Centre and would equip it to provide alternative employable skills for the women, Mr. Bokuma said.
The women said they were happy with the project as it had helped to improve their livelihoods and reduced poverty among them.
They said some of them were unable to pay their children's school fees but now are able to pay and appealed to the UNDP to incorporate adult literacy and water and sanitation programmes nto the project while efforts were made to introduce other alternatives such as livestock and vegetable production to make them more competitive.
Madam Sandhu-Rojon, commended men in the communities for supporting their women in implementing the project.
"Giving out land for the project and working together with your wives, we can always achieve our development goals", Madam Sandhu-Rojon said.
The Wichiau Naa, Naa Imoro Nandung Gomah II, during a courtesy call on him assured UNDP of land to undertake its activities in the district, pointing out that the project was beneficial and dear to the hearts of the people in community.
Following the floods in Northern Ghana in 2007, the UNDP provided , 336430 to formulate a recovery programme support initiative to address urgent recovery needs in three floods impacted regions of Upper West, Upper East and Northern Regions.
The project was to enable UNDP to supports national efforts at disaster response in northern Ghana through the establishment of an implementation capacity to plan and respond to the perennial disasters confronting the three regions.
GNA