Bad performance of BECE expected to worsen if...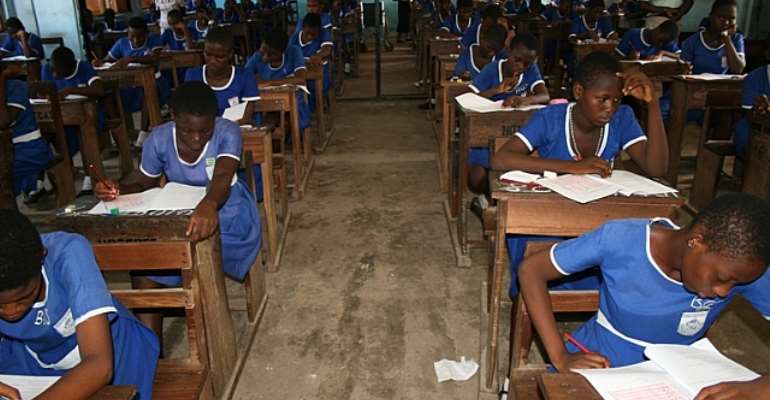 Kpikpira (U/E), Feb 28, GNA - Mr Joseph Dindiok Kpemka, a lawyer and a citizen of Kpikpira, has predicted that the downward performance of pupils at the basic level in the country would continue if pragmatic measures were not instituted to curb it.
He said the abysmal performance of pupils at last year's Basic Education certificate Examination (BECE) needed to be tackled holistically to avert an eminent collapse of basic education in the country, especially in the Kpikpira community and its environs.
Mr Kpemka gave the caution at the 9th annual Danjuar festival of the chiefs and people of Kpikpira in the Garu-Tempane District of the Upper East Region.
Mr Kpemka, who is a former District Chief Executive (DCE) for the Garu-Tempane District, mentioned the lack of infrastructure, inadequate teaching and learning materials, commitment on the part of teachers and pupils as some of the challenges that have resulted in the downward trend of performance by pupils.
The Zug-Raan Bawku Naba, Asigri Abugrago Azoko II, said in addressing some of the challenges in education in the Bawku Traditional Area, he had established the Bawku Naba Educational Endowment Fund and called on pupils in the area to apply for the fund.
Mr Dominic Azumah, Member of Parliament for Garu-Tempane, said the government had elevated the Tempane Senior High School to a boarding status, adding that, five others in the Upper East Region had received similar attention.
Mr Essagol Joe Lama, the chairman of the Bimoba Union, said the Girl Child Support Fund instituted by the Union to support girls' education had produced positive outcomes.
He said 28 girls were sponsored in 2010 and provided with books and uniforms out of which 18 gained admissions to Senior High Schools.
He said the Union intends to support 30 girls from the community this year, and called for support from the government and other philanthropists.
Mr Lama said the Bimoba communities had adopted the Danjuar festival to promote peace, unity and stability in their communities, defend their integrity and guide their culture to encourage tourism for development in the area.
GNA