Woyome spends one more night in custody as bail bond arrives too late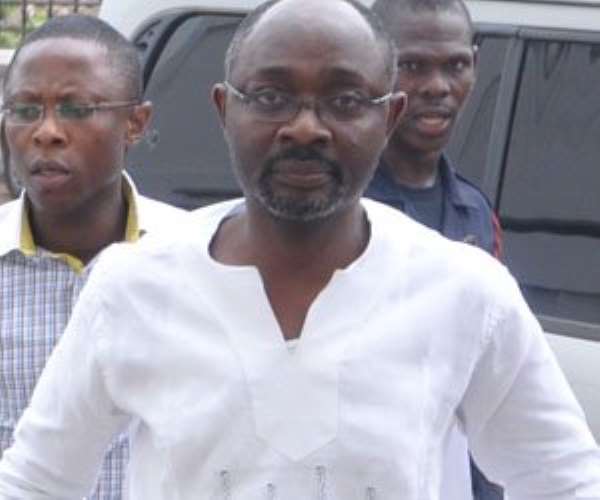 Alfred Woyome to spend Monday night in cells
Mr. Alfred Agbesi Woyome is spending one more night in police custody in spite of being granted bail on Monday.
His lawyers successfully raised GHS87 million which is more than the GHS54 million imposed by the Accra Fast Track High Court which is trying him and others for alleged fraud.
Police arrested Woyome on February 3 for his role in the controversial GHS51 million judgment debt payments made to him by the state and has since been in custody.
On Monday the high court hearing his case granted him bail to the tune of GHS54 million with two sureties to be justified.
After raising more than the required bond however, the lawyers were unsuccessful in getting the Lands Commission to complete valuation of the property in time for Mr. Woyome's release.
The lawyers say the look forward to completing the bail process Tuesday so they can get him released from custody.
His special assistant, Kwame Tawiah told Joy News' Evans Mensah the delay in executing the bail was due to limited time and the slow nature of work at the Lands Commission.
According to Tawiah, other state officials joined officers of the Lands Commission to value the properties belonging to Woyome himself.
In a related development, two others standing trial with Woyome, Chief State Attorney Samuel Nerquaye-Tetteh and Mr. Paul Asimenu, a Director at the Legal Department of the Ministry of Finance and Economic Planning who were also granted bail in the sum of GHS6,000 with two sureties each to be justified, were also not able to complete the bail processes.
Lawyers for the two say they are hopeful the processes will be consummated Tuesday to secure their release.
All three suspects return to court on February 20.