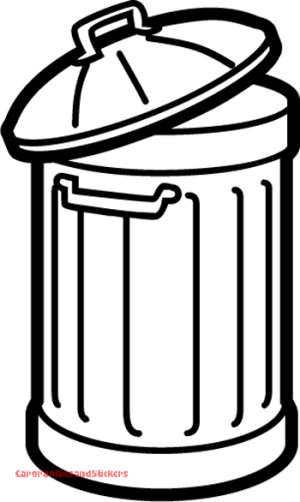 Could such innovative institution be established here for the young ones to emulate instead of chasing and tormenting ordinary harmless civilians and legislators with uniformed police at the floor of the House of Parliament during the STX debates; the BNI officials as well as amateur and untrained police wielding AK47 rifles; ready-to-fire-armoured vehicles and tanks positioned at the entrances of our university campuses to intimidate and cow stubborn and recalcitrant demonstrating students into submission. How relevant and important do our governments think such sights contribute to the national economy; and are they a great dis-service to the younger ones now or not? How come that some of our metropolitan assemblies and their nincompoops fancy demolishing people's kiosks and houses at unholy time of 0200 hours when every normal human being is supposed to be at rest in bed? The odd hours that Opuni's Food and Drugs Board has been harassing and tormenting herbal houses and premises of pharmaceutical companies such as the Semanhyia, Kinapharma and a few others like the Oheneba Health Care Centre are very primitive and suggestive enough as well as indicative that Ghana were still one of the colonies in the Stone Age era.
The leadership of institutions like the BNI, Food & Drug Board, the Ghana Police, the National Security, the A.M.A. et cetera should bow their heads in shame because some of them behave unnaturally as if they wash their faces from the chin to the eye brow instead of the natural way of 'top to bottom'. Some people even wonder whether the so-called doctors of letters actually obtained their degrees genuinely and by accredited institutions of higher learning abroad. The author requests that the FDB led by the Opunis should solicit the franchise from the Almighty God to arrange for legislation that no Ghanaian should breathe at all or to levy taxes on fresh air so that the Mills-Mahama Administration would go down in history (the Guinness Book of Records) as the first ever nation in the world to run a better government on taxes from 'natural air'.
These and many more are very barbaric bestial behavior of gargantuan proportions; and undoubtedly, they are not exactly the kind of institutions and structures Prez. Barack Obama in his wisdom from a civilized world came down to preach to Prez. Mills and his cream and bunch of arrogant, half-baked swindler team of ministers sometime in July 2009. By the current exposure and revelation of Hon. Martin Amidu, some of his colleagues explicitly condoned and connived with Alfred Agbesi Woyome to defraud the Nation by false pretences of this unthinkable and unprintable amount of money without sweat.
Come to think about someone like Woyome who has never worked let alone deserved such astronomical and colossal payment from a supposedly 'Yoomo gbe Ga' Minister of State with doctorate accolades. Do the initial four compromise accomplices have any grounds to be acquitted and set free even if the law sometimes referred to as an ass by legal brains is undertaken by an interested party who decides to pursue this legal battle in any competent court of jurisdiction? Do Mrs. Betty Mould Iddrisu, the first to be accused for championing the cause of the Woyome Gate Scandal; the second on the charge sheet is the Chief of Staff, Mr. Henry Martey Newman, who flatly and impudently kept a blind eye on this sensitive financial loss to the State and possibly, inadvertently concealing such scandalous incident from the sight of the presidency; and the third, the ever-dyed hair Dr. Kwabena Duffuor, who either failed to cross-check with the facts and figures in the whole scenario because he thought almost all Ghanaians were stupid fools and daft to be able to detect the fraud hence the connivance; and the fourth, Hon. Ebo Barton Odro, MP for Cape Coast who also thought he could capitalize on his parliamentary immunity as a legislator to speak his mind to defend the indefensible, have any grounds to be set free in the courts? Your comments are most welcome.
I hope Ebo is not the son of the late Ishmael Barton Odro, the one-time Principal Assistant Secretary at the Office of the Prime Minister, at the Osu Castle in the 70s who I knew very well otherwise, if he were the one, it will hurt me greatly. This is what one expects to be done here instead of nothing at all. What actually put the writer on his toes in amazement and astonishment was the very Royal Seal and Scroll that Her Royal Majesty, Her Excellency Elizabeth Regina II, Queen of Great Britain & Ireland, personally signed to proclaim independence to Ghana and delivered to His Excellency Lord Listowel, the last Governor-General of the Gold Coast, who later hand-delivered to Dr. Kwame Nkrumah, first President of the Republic of Ghana on the occasion of our independence at the Old Polo Grounds from fading. Mr. President, please ensure that special care is given to this revelation otherwise, by the time one could say Jack, where are you, the 'Royal Seal or Scroll' that constitutes our body and soul as a Nation Ghana luckily, is still in its original form and could either be laminated or put in a glass frame to prevent the royal signature from fading to allow a foreign aggressor with this hindsight from invading us as their former colony because we would have no evidence then as genuine occupants/settlers of this door-shaped country called Ghana to litigate at The Hague if such a disastrous incident ever happened to us as a nation.
Believe you me, if this valuable document should get stolen, or collateralized by the officers there for some of the Woyome Gate money or worst still, burnt to ashes as is often the case in Ghana – unnecessary rampant fire outbreaks here and there, we would be doomed and unable to repudiate the cost in any material terms for the struggle by the Big Six, and it would be a useless effort as a wild goose chase to render such a pain-staking journey and ordeal by our forefathers to be in vain. It is a pity that I am a Ghanaian but cannot say that I am a Togolese, please don't ask me why. Most Ghanaians are envious of the well to do and not until this canker of pygmy type of jealousy is obliterated from our national psyche, we would never ever progress as a nation not even if we matched neck to neck with Saudi Arabia in oil production.
UNEMPLOYED YOUTH/GRADUATES
Somebody should do me the favour to draw my attention to any country on this planet Earth where we have a genuinely constituted and registered corporate body of Unemployed Graduates. It is unheard of anywhere, but if there were any at all, Ghana has set the pace for others to follow. There may be different bodies but the one involved with graduates from our tertiary institutions makes the whole position a grave and serious one. How come that our government should go in for loans/grants from the Breton-Woods Institution and decide to collateralize our oil and the loans with the lives of our unemployed youth from getting employed. Certainly, no decent government would do such a thing at the peril of the lives of its citizens. This wicked machination could only be practised by very hypocritical leaders such as Egya Atta and John the Revelator who could change their skins overnight like the chameleon and pretend to be holier than the Pope at the Vatican City.
Even though the elapsed time has not yet come about, there are indications that party supporters have been offered jobs through the backdoor. Ah Professor, worehaw me, worehaw me, to wit, you this troublesome professor, you cross me at all corners to make sensitive appointments as told by His Excellency Prez. Mills; and it is a glaring example for all to see. Earlier on, I posed some questions as to why and how come that such important government or public offices should have filing systems dated as pre-colonial era as the word 'colo' itself depicts. There are sizeable number of unemployed computer literate youth who would not bother to collect say, Gh₵100.00 or ₵1,000,000.00 per month instead of staying home to computerize all the available information on the CDs at the various places mentioned herein and that should not cost the government of the day anything astronomical rather than wasting such huge sums of money on frivolous trips and aeronautical charges and such other things like the purchase of 'V.8' 4 x 4 vehicles of no special importance to our economy. Engaging the youth and the unemployed computer literate graduates in these areas to update the information onto the CDs from the files lying idle on the dirty floors will save us a lot. The 'how' also is on the wastage of enormous amount of thousands of dollars spent on the purchase of vehicles for distribution to 'serial callers' to propagate the government's abysmal performance so as to get entrenched to perpetuate itself in governance. Stupid isn't it? How do the western countries recognize us as an African nation? Do most of them too not have rugged roads to ply on?
FOOD FOR THOUGHT
Did someone notice or hear on air alongside with me on last Thursday morning's 'Dwaso Nsem' programme on Adom FM hosted by 'Mamoud' Adakabre Frimpong Manso at about 0830 hours on January 4, 2012, when the presenter tried to get to the bottom of the problems that had arisen as a result of dysfunctional equipment that had rendered one particular facility impotent and in trying to sift some vital information from the current CEO of Komfo Anokye Teaching Hospital, one Prof. Ohene Adjei as to how and why there have been many handicaps at the Hospital since assuming the mantle of leadership; the ensuing tone from his response proved that he was not a well cut intellectual. As a result of the 'gargantuan' (apologies to Hon. Martin Amidu, Attorney-General and Minister of Justice) taxes from the Ghanaian tax-payers the government was able to construct such that magnificent edifice with helicopter facility to airlift emergency and accident victims in around Kumasi to Accra and vice versa; this has been left to rot or rendered inoperative. Hear that shameful professor without any invention, not even toothpicks to his credit, because toothpicks imported into Ghana are produce from Malaysia so, for Prof. Ohene Adjei, the incumbent CEO of the hospital to give an answer to a question posed by the radio host, that governments go and governments come, in a nutshell, therefore meant that his government has come so Dr. Nsiah Asare should go hang, nothing more, nothing less. In effect, if his government had lost power, he should be allowed to enjoy the largesse and bourgeoisie lifestyle to join in the free-for-all booty of the national cake.
But Prof. Dr. Nsiah Asare, in whose tenure as CEO of KATH tremendous shape was given to equip and beautify that medical facility, could not shy away his patriotism but to offer his services as a sign of a good patriot and extend an olive branch. Try as he did, Prof. Ohene Adjei would not budge despite that he had offered to help on any national call whenever the need arises to keep the prestige of the hospital aloft. But as fate would have it, his kind gesture was repulsed by this envious charlatan of a professor like mosquito repellent as if lives and limbs in and around the Kumasi Metropolis in particular, Ashanti, Brong Ahafo, the Northern, the Upper East and Upper West regions as well as parts of Cote d'Ivoire, Burkina Faso and northern Togo in general were not important to national economy.
Any attempt and sensible suggestions including emergency call-ups for him Dr. Nsiah Asare, proffering to offer his services to save human lives and enhance the national kitty by his contribution would not appease this Prof. Ohene Adjei man but was purely rebuffed and turned down on partisan lines because this incompetent never-to-learn-successor who was bent on making sure that the healthcare delivery system for the central and northern parts of the country was brought on its toes for he never cared a hoot about that. And such are the wicked and 'nuisance' personalities who would always find solace and comfort under the umbrella; no wonder such are the suitable bedfellows of Mr. 'Egya' Atta because he prefers him to be trumpeting his course at all times and everywhere.
Is it naturally a truism that 'Twins' by our Ghanaian traditional set up never have any access to inheritance, or become heir-apparent to traditional thrones/stools? Again, for Hon. Martin Amidu, the former Attorney-General and Minister of Justice to personally go to the law courts in respect of the unlawful payment by the State to 'fraudster' Agbesi Woyome of this unprecedented amount of money is an indictment on the part of the Mills-Mahama Administration and if any person or group of persons should venture to stand up with chest out and be bold to defend this shameful fraudulent act of the millennium, will compel the author to brand such persons as 'inward looking bunch of crooks' who have paraded themselves as wolves in sheep skin to prey on the vulnerable in society to share the booty.
It is the humble prayer of the writer that His Excellency does not play the ostrich to be obstinate in this sordid affair, otherwise, whatever conceivable avenue that comes his way would be employed to solicit global legal advice to get to the bottom of the case so he should call his obstreperous propagandists like the Okudzeto Ablakwas, the Baba Jamals, the Omane Boamahs, the Kobby Acheampongs, the Felix Ofosu Kwakyes and their likes to halt the exhibition of their very shameful characters on the airwaves to cease fire.
Before the curtain is drawn down, did I hear that 'Kookoo ase ni DCE for Amansie Central, (Jacobu near Bekwai, in Ashanti), Robert Bernard Fokuo, that he had undertaken upon himself to go round his district propagating his paymaster's falsehood to the chiefs and people that the youth who had attained the age of 18 and were bent on registering for this year's elections would be compelled to pay lampoon etc. Is that the ploy to reduce the NPP's majority there? Shame unto you, Kookoo ase kuraseni krakye, you are an apology to the Mills-Mahama Administration. Finally, my plea is that anybody with current knowledge of the mystery surrounding the inheritance of Twins in our traditional set up should keep me posted as this is totally beyond my comprehension. A word to the wise therefore is in the north. I am done.
By Kofi Appiah - email: [email protected]