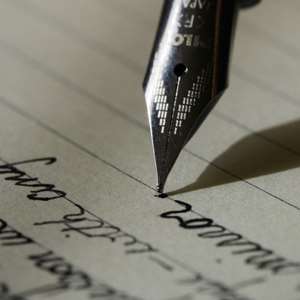 Initially, this feature article was to have heralded the first one hundred (100) days of the four-year term of His Excellency the President, Nana Addo Dankwa Akufo Addo, Commander-in-Chief of the Ghana Armed Forces and the First Gentleman of the land into office as the fifth president of the 4th Republic of Ghana, but due to some force majeure, this author could not make it happen. Now that the dust has settled down, he has been compelled to come out with the same write up that could probably, barring politics and very mindful of patriotism, pass the litmus test and help solve the myriad of problems associated with this self-inflicted cancerous disease known and called in the Ghanaian parlance as "galamsey". To be able to deal with this ignominious problem and nail the coffin once and for all, the dubious business to its logical conclusion, before you finish reading this piece, some remedial clues would have been provided to halt the rot outright if not to curtail it and damn the human rights consequences.
Fellow compatriots and cherished readers, to quote the first president of the Republic of Ghana, Osagyefo Dr. Kwame Nkrumah, who declared on the eve of Ghana's independence at the Old Polo Grounds, now the Kwame Nkrumah Mausoleum as thus - "The independence of Ghana is meaningless unless it was linked with the total liberation of the African Continent". Soon after this novelty declaration that Wednesday night, Ghana emerged very fast as the Star of Africa. So many factories and industries in their numbers sprang up all over the country with majority of them situated in the Tema metropolis.
The new seaport became a mini-city and it grew so fast to become the beacon in African nautical mercantile business. Ghana, then as an independent sovereign state, became the genuine gateway to Africa. The country had so many vast lands held in trust for us as forest reserves for the younger generation. Even though the colonial masters as governors of the Gold Coast were not indigenes, yet because they were generational thinkers, ensured that they left us in good hands and gave us a good start – good economy, administrative set up, triangular railways system from Accra to Kumasi in the central part of the country and then back to the western part of Ghana to Sekondi-Takoradi.
The health delivery system was no exception - good hospitals like the Korle Bu and the Ridge in Accra; on the Takoradi harbour; in education, the Achimota School and a host of others were provided for us; on internal security the police force was established as well as the West African Frontier Force was established to curb any external aggression.
This meant that Ghanaians were ready to govern themselves. Dr. Kwame Nkrumah took the mantle from there and then. Soon after, subsequent leaders mostly the military, inexperienced as they were, and political adventurers as they wanted to exhibit under the guise as liberators, redeemers, provisional defence councilors and what have you, rather put the country's economic forward march to the reverse gear for years to amass wealth for themselves. Some of these military amateurs and mad adventurers in their anxious mood foolishly killed, crushed bones, heads and skulls, allegedly dropping others tied to military helicopters on the high seas and maimed many Ghanaians for nothing but to show their powers as barbaric leaders of the country. For about two decades, the country was let in the hands of these 'mad revolutionaries' at the mercy of providence to grind the national economy to decay.
That was the period most people often referred to as the two decades that witnessed economic decay. And not until the advent of HE Nana Addo Dankwa Akufo Addo, on Saturday, January 7, 2017, most of them reneged their nerves and kept the economic development afloat to deteriorate. The latter day saints; greedy and corrupt as they were as depicted by their natural puerile spineless features, were unable to call a spade a spade instead of a digging instrument and decided to tread "foolishly" on dangerous grounds at the expense of the majority.
Truly, that was the era 'foolish and arrogant, bunch of 'youth with sharp evil dwarf teeth' directed the affairs of this nation. In desperation, they unashamedly invited every Tom, Dick and Harry with their much touted and trumpeted free zone chorus to lure many "undesirables" including the cheap labour Far Eastern nationals who have become dangerous albatross hanging on our necks. These "abrofo pete" (white vultures) people have resorted to kill us left, right and centre on the pretext of self-defence anytime they faced protesters on site. The effect of this notorious galamsey business has recently brought untold hardships than ever before to Ghanaians. Only last weekend in Kumasi, i.e. April 1, HE Nana Akufo Addo, President of the Republic of Ghana, was quoted as saying that the "Galamsey menace was of a complex" nature.
The complexity of this menace is something that the author is yet to comprehend. Meanwhile, do we as a nation have a corrupted parliament or vice versa, courtesy Hon. Mahama Ayariga? Or do we expect to have a very vibrant parliament after the within-named embittered and embroiled self-inflicted Mahama Ayariga-led "Gh₵3,000.00 bribery saga now known to be a fallacy, has expunged him from parliament to sort of allow a bye-election before our parliament could be seen and respected as an effective arm of government in Ghana? Again, do we as a nation have priorities at all? Can any Ghanaian who arrives in China be allowed straightaway to enter the galamsey business/operation? Will their laws recommend an alien allow this nuisance at all? Do we in our right thinking minds have cause to behave the way we have behaved? For God's sake, HE Nana Akufo Addo, not until the numerous Chinese galamsey operators most of which arrived here under bizarre circumstances and very often assisted by their greedy Ghanaian counterparts who were given visas on arrival, were flushed out of Ghana to give us a breather, we will not be at peace with ourselves.
Furthermore, the Fulani menace should also not be an exception as it is also a serious headache. Does Ghana have more cattle than Brazil and/or more sheep than Australia? Are we insane or sane as a country at all? Instead of preserving and protecting our heritage won for us for our children's children that is the fourth generation from our time, some of our leaders bereft of generational thinking, allowed themselves to be bought at the expense of all Ghanaians and aimlessly collateralized our God-given natural and mineral resources and destiny to foreigners for pittance and selfish interest.
Have we as a nation taken into consideration the cost benefit or effect of one dollar ($1.00) of gold compared with the enormous devastation of the lands and its attendant cancerous diseases that will affect our people? Does Ghana have generational thinkers at all? Did our recent past leaders think about our future generation and their destiny or just came to woefully destroy our wealth for us? To quote the celebrated Pastor Mensa Otabil of the ICGC and the Central University fame, can Ghana now boast of any single individual, chief, clergy, academia or professional as a generational thinker like Tetteh Quarshie whose brain-child "the cocoa" has been our economic backbone since 1910? It is on record that the first bag of cocoa was exported to Europe from Ghana.
Are we privileged with two balls in-between our thighs as human beings only to insult, tell lies and invent bribery allegations against ourselves? The current situation makes me sick and wonder whether there was indeed any bold person who could take some drastic policy or decision to halt this canker once and for all. For how long can we tolerate this 'nonsense' that has suddenly reared its ugly head without the will-power to halt it? Why do we allow ourselves to be hypnotized and acquiesce to the spoiling of all our water bodies and water life – fishes, crabs, frogs, crocodiles, and such other living organisms that make our rivers natural? The few statistics chanced upon by this author clearly shows that it could take as long as 100 years for the devastated galamsey areas to come back to its normal natural habitat. Do we know that if care was not taken, it will not be long that we will import 'ordinary' water from our neighbours for use here? Shall we emulate their examples to curtail the ever-growing unpleasantness in relation to the rampant confrontations with the Fulanis who have also become uncontrollable albatross on our necks in society?
GENERAL FRANCO
My short advice to this gullible and sordid episode is quite simple and it is this –From oral traditions, post-World War II era, Spain had a hard-fisted strongman called General Franco. General Franco, according to historical facts, emerged as leader and was faced with similar anti-social phenomena and herculean task such as has bedeviled us now. Water is life and life is water. In his era, the Spanish people or some aliens or foreigners who had chance to be living in and around Spain and its littered islands, ensured that their livelihood depended largely on armed robberies, pick-pocketing, prostitution, thievery, thuggery et cetera.
In order to solve the illegal operations, General Franco had to ensure that the victims and culprits bit the bullet. Spain, by its geographical location, has many holiday resort centres, nice beaches, beautiful hotels, tourist attractions and what have you including Palma de Mallorca as well as Las Palmas, off the north-western coast of Africa which have for ages been the leading resort points in the Atlantic Ocean. Most Europeans and others from around the globe never plan their summer holidays without giving preference to these two leading spots in southern Europe.
The evils of wrong doing there and then brought the name of Spain on its knees economically and the General proved that he was really a strongman and up to the task. He quickly devised a very useful and strategic plan to remedy the situation to crush all the miscreants in their tracks to allow sanity to prevail. One day he called all his lieutenants to a round-table conference to deliberate on the high agenda issue.
The positive remedy was to shoot anybody found engaged in any of the evils mentioned earlier and thereafter, sanity became the order of the day. Anybody caught in any of the shameful act was sent to the beach and the eventual action was the shout of ra ta ta ta ta! ra ta ta ta ta!! When news spread across the country about the indiscriminate shooting of all the bad nuts amongst them, fear and panic gripped the entire nation and that was the best deterrent to end the nefarious and infamous acts to make Spain once more the best holiday resort in Europe. Since that time any tourist could intentionally or inadvertently leave his or her handbag or briefcase anywhere in Spain whether along the beach or in the hotel room, in a shop, at the airport or train station untouched till the next day or even many days only to return to find out that it was still safe. Currently, it is on record that any thief caught in Saudi Arabia had his hands amputated and it has worked perfectly for them.
STATE OF EMERGENCY?
To me, Ghana is under the threat of war. Ghana is under siege by foreign aggressors and the Chinese take the majority of the blame. Ghana is sitting on a time bomb ready to explode under HE Nana Akufo Addo if care is not taken to avert the horrific incident. And it would not augur well for him and his Administration to see to the ruins of Ghana under his nose. I strongly suggest that Nana Addo heeds to the General Franco's example and takes a cue. Ghana is gradually being unceremoniously surrendered to the Chinese on a silver platter for pittance otherwise, their official known agent, HE the Ambassador to Ghana would not have had the guts to make a donation of some fifty thousand Ghana Cedis (Gh₵50,000.00) to the Ghana Police for the purchase of equipment to fight crime in society.
What is more criminal in Ghana now than the fight against illegal mining called galamsey that is more than 80% patronized by the same Chinese? Do we ourselves allow the Chinese to support us to damage our own water bodies and other water life and turn back to import water from China or elsewhere? My candid advice to the IGP is to return the "ill-gotten" money from their supposedly galamsey operations so that they could be chased out and punished in their tracks. Have we noticed that as a result of the mismanagement of the economy in the last 8 years and the fragile and sexual weakness and nature of some of our young women, far-eastern nationals have contributed so many half-caste babies to our population? Now back to General Franco's quick-action solution. General Franco, sensing danger that his country had carved a bad name in the European circles, authorized his high-ranking military officers i.e. the search and kill squadron to move to all sites of criminality to enforce his directives were adhered to.
And every person caught in the act was shot on sight. Nobody was allowed to have the option to defend him/herself at the law courts. With time the canker died a swift natural death. As you read this article, almost all the rivers and streams in Ghana have become main targets of galamsey by the Chinese. It is estimated that about 80% of them allegedly arrived here under mysterious circumstances let alone to have work permits. As a result of the porous borders and unpatriotic behaviour of some immigration officials, tried to pay their way with bribes to some unscrupulous officers and all who matter in the system to be able to walk about with chest out in Ghana.
HE the President, Nana Akufo Addo, with full powers conferred on him by the 1992 Constitution as the Commander-in-Chief of the Ghana Armed Forces, should not hesitate and drag his feet but to summon his national security capos for a State of Emergency drill at the Jubilee House with one simple instruction – "At the Jubilee House conference room the following personalities no doubt could be found surrounding HE the President at the head of the table. On the right flank – the Chief of Staff, the Senior Minister, Ministers of National Security, Defence and Interior; immediately on the other side could be found the CDS, the Army, Air and Navy Commanders; whilst the Security Co-ordinator, the BNI director and the IGP will find their proper places to seat themselves. It is expected that the Excellency will commence his speech at mid-morning with – "Good morning my Security Chiefs. I see Ghana is at war and we have to wage this war with those nation-wreckers. Foreign invaders have seemingly attacked our country. This dear Nation of ours is under siege by enemies of the State. All of us must either swim or die collectively before it is too late. Such people and their allies must pay the bitter price for this unpatriotic cruelty and human degradation.
The wicked people want to derail our democratic dispensation that we have chosen for ourselves. Fellow countrymen, I do not know whether there are some battle-ready reinforcement of these aggressors at the country's borders in waiting for the final onslaught. But as a well-rehearsed and fine soldier worth your pinch of salt, I am conversant that you can stand up to the occasion without a push. As C-in-C of the Ghana Armed Forces, you have my full powers and instruction to search and kill. I charge you to work tirelessly and assiduously with the Air Force Commander to be up to the task in the air. The Navy Commander should also rally his combat-ready force to stand by as the country is geared up for war should the invaders have foreign assistance coming by sea. The Army Commander should also line up the deadly infantry to comb all the forest areas for the kill. The battle line is now drawn. There should be no retreat whatsoever.
Ensure that you minimize your casualty rate as the saboteurs numbering about 3 million inexperienced unprofessional civilians have beaten the war-drums and we should equally face them and play their tune to crush them. To remedy this wicked dilemma and save the situation and bring about normalcy for our future generation and to forestall peace, I hereby charge you that when you leave here right now, I expect you the CDS, Major-General or yet to be promoted Lt.-General Obed Akwa (with the right forefinger pointing towards his nose) to order for the swift movement of crack troops say, one battalion drawn from all the various barracks in broad daylight with military precision for everybody to be a witness, preferably and ostensibly the ruthless 64 battalion to all identified mining centres believed to be galamsey areas.
Give the operatives only 48 hours to move all their equipment to safety and avoid being shot on sight. All the machinery that are stuck in the mud and rendered immovable in the hinterlands should be towed to the regional capitals for final transport to Accra. This is not a simulator training, it is a real war with the code name – "Operation Eagle" – search, rescue and kill if they prove stubborn. After the 48-hour moratorium, no life should be spared at all because everywhere you locate the galamsey team, be they Ghanaians or foreigners, regard them as your bitterest enemies as they are well equipped and armed to the teeth so your troops should never treat them with kid gloves. We should not let our compatriots down no matter the odds. If we fail in this national duty, our future generation and children's children will never forgive and forget about the harm done to them." Even though we would be dead and gone, our generation will be known as the era whose leaders wilfully behaved as 'political nincompoops' to rule this nation. And as such, any movable object you see anywhere should be eliminated without mercy. After your 'shoot and kill' operation, it is expected that the water bodies and other creatures found in them would regain their former glory after sometime.
The Ghana Police should not be involved at all because many people in Ghana have the perception of bias in cases such as this and more especially and importantly, the fact that their boss has recently been gifted with a Gh₵50,000.00 from the same Chinese that all of us were trying to fight against. Once they have ill motives to kill any intruder around their operational sites, that means that they arm themselves to do evil and so they should also return fire for fire. Soon after, they should set fire to all the machinery on site – be it bulldozers, caterpillars, camp houses and anything that enhances their operations. Most Ghanaians know too well that the former no-nonsense Gbevlo-Lartey-led 64 battalion troops could stand up to the occasion to fight this criminal menace with ease. Long Live Ghana, Long live Africa. God bless us all. Recently, some four young Bangladeshi persons abducted a certain girl and doped her. Later, all the four recalcitrant youthful rascals ensured that they raped her in succession until she became unconscious and helpless. Sensing danger and knowing that they would be arrested and arraigned before the law courts because the girl would tell her own story about her sordid ordeal to the world. They therefore decided to slaughter their poor victim into pieces. When news filtered through about this high-profile crime, the Bangladeshi authorities did not waste time but quickly arrested and hanged these criminals to serve as deterrent.
FOOD FOR THOUGHT
Did I hear that the Chinese have warned the Ghanaian media to be circumspect and keep off from their affairs vis-a-vis the unpalatable reportage about them? All the Chinese here in Ghana should be law abiding and note well that they cannot entrench themselves on us as they forcibly and shamefully rushed to the Philippines and plundered every available wealth by scrambling for mineral resources to spoil almost everything there until they took up arms against them to free themselves. If they think in their own estimation they supported the former ruling party in one way or the other to come to power, they should give us a break and stop with their bluff. If ever there was any deal like that they should let us know immediately and pay them off and stop ruining our water bodies that serve as source of drinking water for about 90% of the population so as to prolong our life expectancy.
Now that the people of Denkyira Obuasi, near Dunkwa-on-Offin, have shamefully, bestially and openly murdered their victim, the late Capt. Maxwell Adams Mahama, who has just been post-humously promoted to the rank of a Major in cold blood, the government should not leave any stone unturned and waver in the sordid galamsey business by applying the rule of law to its logical conclusion and henceforth to kill on sight any hardened and recalcitrant person be it a Ghanaian or a foreigner who flatly rubbishes the serious government directive to stop this nefarious business. Let the vociferous advocates or crusaders of human rights do their worst to raise alarm in connection with the General Franco style of dealing with criminals; at least majority of Ghanaians in the rural communities would have gotten their fair share of good drinking water for survival for their lifetime as most of them cannot afford the demineralized bottled water as what obtains in the urban areas and the big towns.
HUMOUR
Is it a truism that former president John Mahama really forced and tied the hands of both the former finance minister, Seth Terkpeh, Esquire, and the Controller & Accountant-General at their back to back-date his tax-free salary of Gh₵12,000.00 per month to take retrospective effect from January 7, 2009, to mid-2012 when in fact he was the vice president until he mysteriously assumed office as the president on the demise of his boss the late president John Mills on Tuesday, July 24, 2012? If there is an atom of truth in this matter, then I would therefore not hesitate to urge the authorities to look into the seriousness or criminality aspect of it and request him to refund the difference of this economic malfeasance to government chest. Where is Contractor Kanazoure's bullet-proof Ford gift? Still with JDMs private fleet? I leave the rest to the authorities to take it up from where my liberties end.
By: [email protected]
I would be most grateful if do the necessary editing and corrections to suit your editorial standards before you publish the article. Once again, my sincere thanks.