We have not mandated anyone to act on our behalf- NDC Executives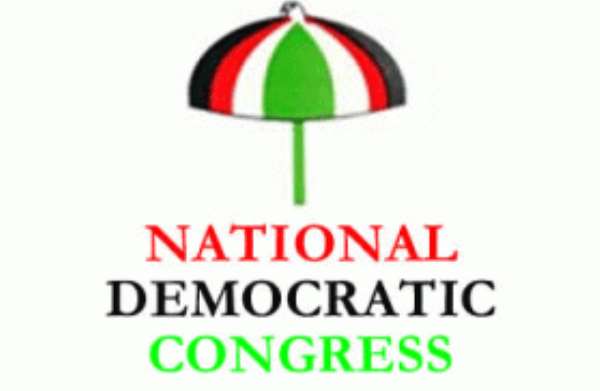 The Functional Executive Committee (FEC) of the National Democratic Party (NDC) on Tuesday warned that it has not mandated anybody to meet parliamentary aspirants of the party, and coerce some of them to step down.
"The NDC has not mandated anybody or group of persons to meet parliamentary aspirants to negotiate with them to step down, "Mr George Lawson, Deputy General Secretary of the party in charge of Operations told the Ghana News Agency in an interview in Accra.
"The NDC believes in participatory democracy and as a grassroot party it is not our style to coerce or cajole any one, "he said.

Mr Lawson asked people with parliamentary ambitions to attend to calls only from the Constituency, Regional and National FEC and go ahead with their campaigns freely without intimidation.
He asked them to organise clean campaigns devoid of vulgar language and "if they have any problem they should petition the FEC at the Constituency, Regional and National levels".
The Deputy General Secretary said the NDC wants credible parliamentary candidates who would win their constituencies and bring on board enough votes to ensure the re-election of President John Evans Atta Mills to enable him to continue with his "Better Ghana Agenda", and improve upon the living conditions of Ghanaians.
GNA