Ghanaians aren't foolish so stop the rhetoric and get to work– NPP tells NDC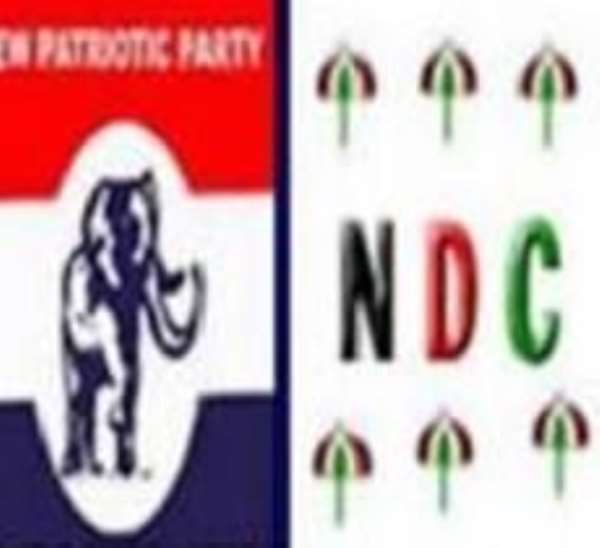 The Deputy Communications Director of the New Patriotic Party (NPP), Perry Okudzeto has expressed his disappointment at the Atta Mills administration for failing to honour its numerous bench mark promises made in his Action Year plan to better the life of the ordinary Ghanaian.
He indicated that the rampant public outcry and the failures in the country, which pushed the president to say that this year 2011, would be an 'Action year', still persist, and that the Atta Mills' government never delivered on its promises.
Mr. Okudzeto catalogued the difficult economic situations, high taxes, coupled with many other unfavorable government policies as policies that are making the livelihood of the ordinary Ghanaian difficult.
"If you doubt me go to our churches, homes, market places, schools among others and speak to the 'kaya yei', hawkers, and traders among others. They will prove to you, if really there has been a change in their way of living", he stated, adding, "the Atta Mill government couldn't even achieve fifty percent of the bench marks they set for themselves in the hundred day goals of turning around the economic situations of every Ghanaian as stated in their 2008 manifesto".
Perry Okudzeto questioned if the Atta Mills government has chalked "five out of the ten bullet points stated in their 2008 manifesto".
Information Minister, John Tia Akologo Tuesday patted the government on the back for a good job done as far as delivering on the "Action Year" promises were concerned.
According to him, those who fail to recognise it have pretending not to see.
However, speaking on the Big Bite Morning show on Xfm 95.1, Perry Okudzeto rather called on the government to stop making elusive promises and go to work to better the lives of Ghanaians.
He blamed the government for fuelling a propaganda campaign to drive home their "unseen" achievements, saying "Ghanaians are not foolish so the government should stop insulting our intelligence and get to work and stop the rhetoric".