Ghana and Turkey to deepen trade and economic cooperation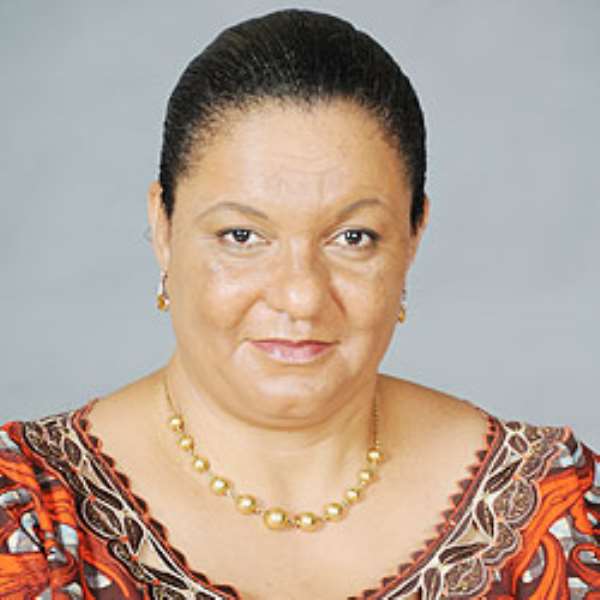 Accra, Dec 20, GNA - Ms Hanna Tetteh, Minister of Trade and Industry, said the long standing diplomatic relations between Ghana and Turkey has deepened trade and economic cooperation between the two countries.
She said trade and economic ties between the two countries in recent times has yielded positive results, leading to an improvement in the livelihood of Ghanaians.
Ms Tetteh said these in a speech read on her behalf at the opening of the Ghana Turkish Export Products Exhibition in Accra.
She noted that the search for market for export commodities and products had become intense and countries all over the world were deploying efforts to secure their fare share of the international market.
Ms Tetteh said:"Exhibition and fairs had become important avenues for markets and, therefore, provide us a good opportunity to display our products, which are available for export."
She said the trade and industry sector was seeking ways to transform Ghanaian businesses and enterprises to become highly competitive, job creation to improve the livelihood of Ghanaians.
Ms Tetteh said "For these reason, the Ministry is implementing critical programmes such Private Sector Development II, A new Industrial Policy and its Industrial Sector Programme and a new National Export Policy."
She said in line with Governments broader objectives of achieving "the better Ghanaian agenda, the trade and industry sector was committed to increasing international trade through aggressive export drive, based on improved competitiveness of local industries and enhanced Ghana as a business destination.
"I hope that our entrepreneurs will make good use of the opportunities this fair will provide to create long lasting relations between the two countries."
Ms Ipek Zeytinoglu, Second Secretary in charge of affairs at the Turkish Embassy in Ghana, said the organization of the fair was timely since it happened shortly after the second Turkey –Ghana joint Economic Mission Meeting held in October.
She said, at the meeting, an ambitious target was agreed upon by the respective ministers in charge of foreign trade to raise the volume of trade between the two countries to 1 billion dollars by 2015.
Ms Zeytinoglu said the bilateral trade between Ghana and Turkey in 2009 amounted to 175 million dollars and 290 million dollars by the end of 2010 and the prediction for this year indicates a bilateral trade volume of 400 million dollars.
GNA