CJ's committee on missing cocaine begins work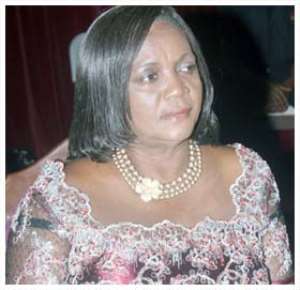 Accra, Dec. 15, GNA – The three-member committee set up by the Chief Justice, Mrs Justice Georgina Wood, to investigate the circumstances under which 1,020 grammes of cocaine turned into sodium bicarbonate began sitting in Accra on Thursday.
The Committee is under the chairmanship of Mrs Justice Agnes Dodzie, an Appeal Court Judge.
Other members are, Mr Justice Abdullah Iddrisu, a High Court Judge and Mr John Bannerman, Chief Registrar-General, Nii Boye Quartey, Deputy Human Resource Director, is the Secretary.
Mrs Justice Dodzie said the Committee was set up in response to the petition filed by the Ghana Police Service and Narcotics Control Board (NACOB) to the Chief Justice.
She assured the public that the Committee would do its best to ensure that justice prevailed.
Mrs Justice Dodzie urged witnesses to cooperate with the Committee saying nothing would hinder the proceedings.
She asked the public to come out with necessary information on the matter.
The Appeal Court Judge said the Committee would hear from the police, NACOB, the Presiding Judge over the case and his staff, the prosecution and defence.
Mrs Justice Dodzie said witnesses were to appear before the Committee with lawyers of their choice.
Meanwhile as at 1027 hours when the Committee began sitting, witnesses of the Ghana Police Service and NACOB were not present at the Committee. It therefore adjourned sitting for an hour.
The Bureau of National Investigations (BNI) is also probing the case while Vice President John Dramani Mahama has directed Inspector-General of Police Paul Tawiah to initiate immediate action to thoroughly investigate the matter.
The issue came up when an Accra Circuit Court found that substance which the police had earlier confirmed as cocaine, turned into sodium bicarbonate when it was tested by the Ghana Standards Board.
GNA