Desperate fight to reach climate deal in Durban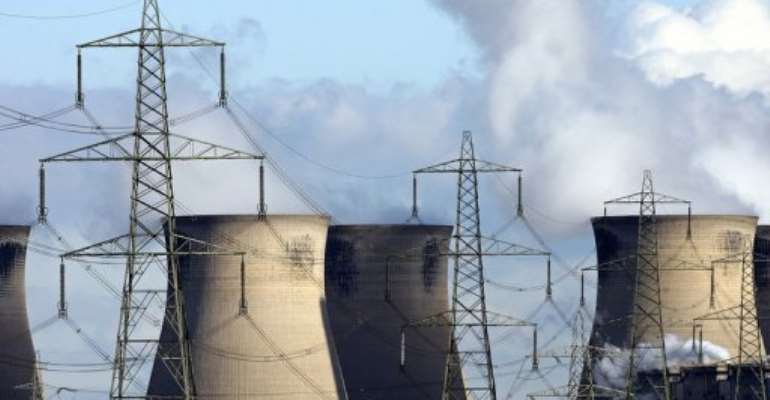 DURBAN, South Africa (AFP) - A day after their scheduled close, UN climate talks fought against despondency on Saturday as 194 countries grappled for a deal to tame greenhouse gases.
Lifeblood seemed to drain from the conference as ministers scurried to catch flights home, once-thronging meeting rooms emptied and workers dismantled exhibition booths and packed up posters and equipment.
Hopes centered on a core group of around 50 countries, including three major carbon emitters -- China, the United States and India -- which hold the key to a deal.
But the quest was being hampered by a thicket of national interests, complex and interlocked issues and the agonisingly slow pace of consultation under the UN Framework Convention on Climate Change (UNFCCC).
"I don't give up and I will never give up, until all possibilities are exhausted," European Climate Commissioner Connie Hedegaard told journalists.
"It would be such a pity if the world wasted this opportunity."
On the table is a master plan for strengthening action against heat-trapping carbon gases blamed for disrupting Earth's weather systems.
Pushed by the European Union (EU), the scheme would ensure the survival of the Kyoto Protocol, a landmark treaty defended by poor countries but increasingly dismissed by rich ones as out of date.
By 2015, according to these proposals, UNFCCC parties would reach a legally binding agreement that, for the first time, would bring all economies -- including the emerging giants and the United States -- under the same roof.
In return, the EU would keep the Kyoto Protocol alive after its first round of targeted carbon pledges, which apply just to rich economies, expires at the end of 2012.
Canada, Japan and Russia have already refused to sign up for fresh vows, complaining that far bigger emitters have no such binds.
A draft text close to the EU position, put forward overnight by host country South Africa, was widely praised as "balanced."
But it was not to the taste of dissenters, and a cluster of other problems threaten to unravel the complex talks.
One such bugbear was how to toughen scrutiny over voluntary carbon pledges before the mooted pact takes effect.
Even assuming a draft deal is reached, it still has to win approval at a plenary session, where delays and crossfire are legendary. The absence of ministers, who have more political clout than negotiators to broker a deal, could make this hard, said veterans.
"It's extremely late and things are complicated," said German Environment Minister Norbert Roettgen. "A tough fight lies ahead."
Memories revived of the 2009 Copenhagen Summit.
Intended to set the seal on a historic treaty, that conference nearly collapsed amid nit-picking and finger-pointing. Face was saved in the final hours by a lowest-common-denominator deal cobbled together in back rooms.
One option in Durban, given the jumble of unfinished business, would be to suspend the meeting until the middle of next year, said some European delegates.
An informal coalition of nearly 90 African countries, least developed nations and small island states, along with emerging giants Brazil and South Africa, rallied behind Europe's plan for a "roadmap."
This left China, the United States and India to declare their hands.
Yet one of the biggest stumbling blocks in the proposed compromise was just two words: the term "legally binding."
This terminology is perceived as political dynamite in Washington, given the powerful conservative currents in Congress and presidential elections that are less than a year away.
Research presented at Durban said that voluntary carbon pledges under the so-called Copenhagen Accord are falling far short of the goal of limiting warming to two degrees Celsius (3.6 degrees Fahrenheit).
In fact, the world is on track for a 3.5 C (6.3 F) rise, a likely recipe for droughts, floods, storms and rising sea levels that will threaten tens of millions, according to German data.