Asante Akyem Rural Bank records impressive growth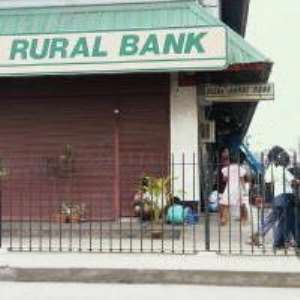 Juansa (Ash), Dec 9, GNA – The Asante Akyem Rural Bank showed strong performance in 2010 with its share capital increasing by 125.42 per cent.
Its total deposits also rose from GH¢4,867,754.00 to GH¢8,853,119.00, representing 50.52 per cent growth.
Mr Francis Opuni Sekyere, the Board Chairman, said profit before tax during the period under review stood at GH¢313,402.00.
He was addressing the 24th annual general meeting of the shareholders at Juansa in the Asante-Akim North Municipality.
The Board Chairman said their investment in government securities hit GH¢3,900,000.00 as against the previous year' figure of GH¢2,550,000.00.
The percentage of investment on total deposits, he said, came to 44 per cent, exceeding the 30 per cent Bank of Ghana (BOG) secondary reserve requirement
Additionally they exceeded the primary reserves of 13 per cent, recording 16.5 per cent.
He said the strong financial indicators clearly should convince customers that the bank has the capacity to meet their liquidity needs at all times.
The feat was the result of the effective deposit mobilization strategies adopted by the board and management.
Mr Opuni Sekyere gave thumps up to the board and management for their hard work and impressive performance of the bank in the face of the reduction in prime rate by the BOG.
Mr Yaw Sarpong, who represented the Managing Director of ARB Apex Bank, urged the bank to sustain the good work.
It should endeavour to introduce innovative products to increase its customer base, he said, noting that the banking industry had become competitive with the traditional banks targeting customers of rural and community banks.
GNA