Police, residents clash at Kokrobite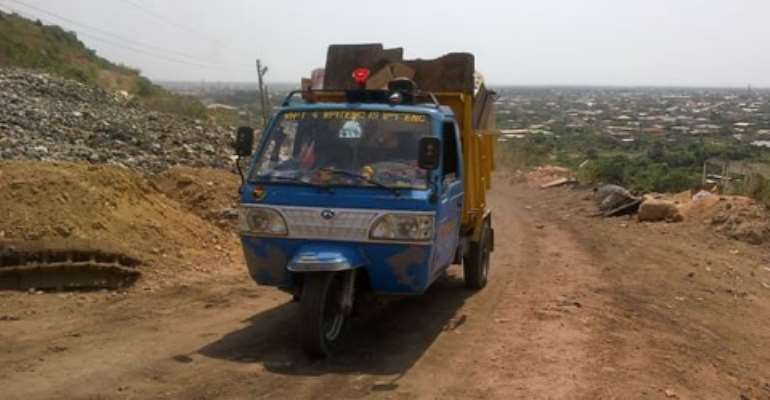 Police in Accra are denying allegations of beating up victims of yesterday's demolition exercise at Lagba near Kokrobite in Accra.
Some victims allege about 30 heavily armed policemen stormed the area to protect those involved in the exercise and assaulted those who tried to confront them with the butt of their guns forcing many to flee.
Many of the property owners were not on site and those who rushed to the scene upon hearing the news told Joy News they were not served notice.
Others expressed anger at the police for superintending on lawlessness saying all their investments are gone.
"I am fed up …why, why, why,….All my mother's investment is gone. They fired warning shots to scare those who wanted to stop the exercise and the bulldozers tore down structures. And interestingly some buildings were not touched. Why?" 39-year-old Stephen Ansah sobbed.
Another victim domiciled in the UK said she is in town to inspect her project located at the beachfront.
"I have been in Ghana for just four days. My father has spent four years shuttling from Accra to this place to supervise the project. I have sunk over $100,000 into this project. I was here the whole day yesterday with the workers and no one came here. Someone must explain to us what is happening. No one is speaking. I am disappointed."
It is still not clear who was behind the exercise which received the protection of the Monitors Unit of the Police. The Greater Accra regional police is tight lipped. Public Relations officer of the Accra Police, Cyprian Zenge however says they were only to protect life and property.
"We acted upon a court order and the demolishers were from an Accra high court. That's all I can tell you. Those who claim they were beaten should report to the police and we will investigate the matter," he said.


Story by Ghana/Eric Ahianyo/Joy FM