VR politicians must unite to develop the region - Dr. Letsa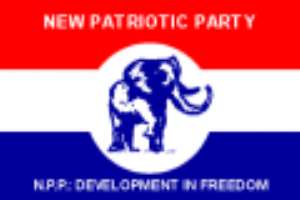 Ho, Nov. 26, GNA – Dr Archibald Yao Letsa, 2008 Ho-Central Parliamentary Candidate for the New Patriotic Party, has said lack of unity among politicians was the main cause of under-development in the Volta region.
He therefore called for unity and purposefulness among politicians from all sides in order to push the development agenda of the region forward.
Dr Letsa who said this to the GNA in Ho added that though the region was endowed with rich human resources, divisiveness along political lines was making it difficult for harnessing that resource for development.
"We have to move away from describing each other in political party colours or seeing each other as enemies to working work together," he said.
Dr Letsa said no single political party could develop a nation adding that until politicians in the region come together to develop the region; it would remain one of the poorest in the country.
He said the Ho Township roads, the Ho Sports Stadium and the University of Health and Allied Science (UHAS) were some of the projects which all politicians irrespective of one's leanings must support.
He said he made some attempts to join forces with all sides of the political divide to develop the region but it failed and appealed to traditional authorities to help initiate such moves.
Dr Letsa for the second time is billed to contest the Ho-Central seat on the ticket of the NPP in the 2012 general elections.
GNA