Bawku Central MP opposes accuser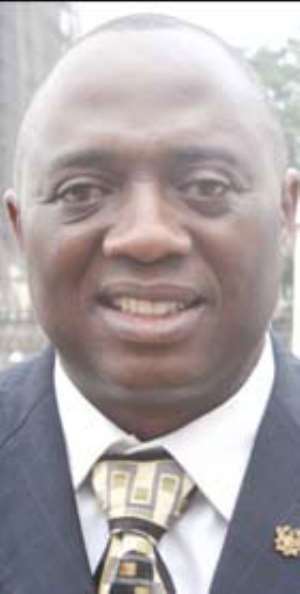 Mr. Martin Amidu, Minister of Justice & Attorney General
By: Ivy Benson
A request filed by a cattle dealer before the Supreme Court, seeking leave to file a supplementary statement of case and direction in the case involving the nationality of the Member of Parliament (MP) for Bawku Central, Adamu Daramani Sakande, had been challenged.
Counsel for the MP, Yoni Kulendi yesterday vehemently opposed the application filed by Sumaila Bielbiel, and told the court, presided over by Justice Stephen Allan Brobbey, that the request was alien to the Supreme Court rules.
According to counsel, the request of the applicant purports to import into the proceedings highly prejudicial matters, which should not be entertained by the court.
Other members of the panel include Justices Julius Ansah, Rose Owusu, Jones Dotse, Anin Yeboah, Paul Baffoe-Bonnie, B.T. Aryeetey, Sule Gbadegbe and Joyce Akoto-Bamfo.
Mr. Kulendi further argued that the Supreme Court rule are clearly provided for, in the manner in which a particular step could be taken, adding that it was not open to the applicant to device his own procedure.
Meanwhile, Mr. Bielbiel told the court that he wholly depended on the application and support evidence he had file before the court.
Sitting has been adjourned to December 17, this year, for ruling.
This development come on the heels of the Supreme court ruling, giving the leeway for the substantive case in determining the nationality of the embattled MP for Bawku Central to go ahead.
Sumaila Bielbeil had challenged the continuous stay in Parliament by the MP for Bawku Central, Adamu Daramani Sakande.
He had, therefore, filed an application invoking the original jurisdiction of the Supreme Court to determine the constitutionality of the continuous presence of Adamu Daramani Sankande in Parliament, as MP for Bawku Central.
Responding to the issues raised in the application are the Attorney General and the MP for Bawku Central.
Adamu Daramani Sakande had long been ordered by the Supreme Court to file his response and statement of case in the application filed by his accuser, Sumaila Bielbiel, invoking its original jurisdiction and seeking to bar the MP from continuously staying in Parliament.
Having lost two applications at the Court of Appeal, in a case in which the MP had challenged his capacity to sue, Bielbiel went to the Supreme Court to invoke its original jurisdiction on the grounds that the Appeal Court decision had left him stranded, as he had no choice but to go to the Supreme Court.
Last year, the MP was ordered to vacate his seat by an Accra High Court in a default judgment sought by Bielbiel, but the Court of Appeal ordered that Adamu Daramani Sakande should be allowed to continue representing his constituency, till the final determination of his appeal.