EP University College and Worawora Hospital to train health workers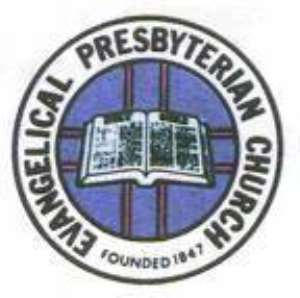 Worawora, Nov 14, GNA - The Evangelical Presbyterian (EP) Church, Ghana, is actively considering some form of linkage between its University College in Ho and the Worawora Hospital for the training of certain categories of health professionals.
The Right Reverend Francis Amenu, Moderator of the General Assembly of the Church, said on Sunday at a thanksgiving service at Worawora to crown the 175th Anniversary of the Bremen Mission, forebear rpt forebear of the EP Church.
He said that cooperation would help lift up the hospital, founded by the EP Church, and become the practical work avenue in place of the defunct Nurses Training College at Worawora.
He explained that the Bremen Mission was an evangelization enterprise, put together in Hamburg, Germany in 1836. It led to the founding of the EP Church by Lorenz Wolf, 11 years later.
Rev Amenu said the EP Church would sustain the work of the missionaries, which irreversibly enhanced "our life situation on the West Coast of Africa and beyond," by supporting projects and programmes that affect humanity.
The Moderator's information was in reaction to a comment by Nana Frempong Antwi, Gyasehene of Worawora, when he addressed a large gathering that the Community had not benefited from any school project of the Church, though it was the earliest evangelization outpost in the area.
He, therefore, requested that a campus of the EP University College be cited at Worawora.
Rev Amenu, saying the chief's request was feasible, recounted the churches' role in health delivery in the area, when for many years, the Worawora Hospital, with many celebrated and dedicated medical doctors, scouted by the church from across the world, was the sole medical facility in the area.
He said the EP Church would work with the Bremen Mission towards the eradication of crime and injustice in society, provision of educational and vocational skills opportunities, ensuring good governance and tackling the environment among others.
Rev Hannes Menke, General Secretary of Bremen Mission, in a sermon, commended the EP Church for continuing as its forebear to contribute to education in the country.
He also commended the Church for touching the lives of many people, especially the marginalized, through its programmes and projects in health, agriculture and skills training for teenage mothers.
The service was attended by representatives of Eglise Evangelique Presbyterrienne du Togo, also an offshoot of the Bremen Mission, representatives of EP Church presbyteries across Ghana and scores of pastors and church workers from Ghana, Togo and Germany.
To commemorate the anniversary, the traditional authorities named the compound of the EP Church, which served as the outpost of the missionaries when they arrived in Worawora in 1895, "Nico Krom," after Nicholas Clarke, leader of the team, whose pioneering work in education in the area was said to be indelible.
GNA