Roi Mobi-Lang School holds 17th graduation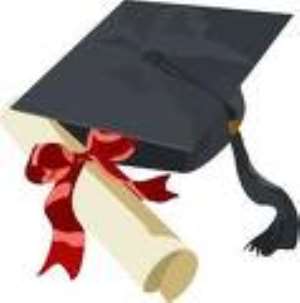 Accra, Aug 13, GNA – Mr P. Tenejou, Coordinating Director of Roi Mobi-Lang School, has called on parents to encourage their wards to study the French language since it was important to speak more than one international language.
He said with dedication and hard work they could learn the language and be successful in it, and advised French teachers to strive to build a strong foundation of the language, when teaching the students.
He said there were so many myths and prejudices associated with the study of the French language in the country and advised French teachers to be patient when teaching the language.
Mr Tenejou was speaking at the 17th graduation and poetry recitals of the Roi Mobi-Lang School in Accra on Friday.
He said the graduation ceremony was a platform for the students to showcase what they have learnt during their stay in the school.
Mr Tenejou said the institution has trained over 2,000 learners, including adults, and that the school had become the preferred destination for the studying of the French language.
He said the main function of language was "to be able to communicate and also to be understood in return", saying that, most times students were taught only the theory leaving the practical aspect.
He thanked the Management of the Institute of Professional Studies (IPS) for providing a place for their studies and expressed the hope that the good relationship would continue.
He congratulated the grandaunts for their hard work and urged them to keep on practicing to be perfect.
Mr Daniel Bukari, Director of Academic Affair, IPS, said the language has been neglected and needed more attention since Ghana was surrounded by French speaking countries.
GNA