Twum Boafo: Rawlings has given NPP ammunitions for 2012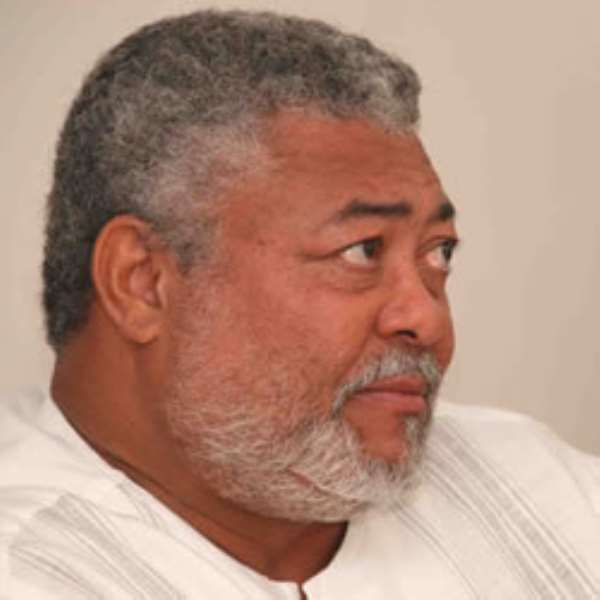 Former President Rawlings, urged to cut his criticism of the Mills administration

A leading member of the National Democratic Congress (NDC), Kwadwo Twum Boafo has said the incessant criticisms by former President Jerry Rawlings of the performance of President Mills gives the opposition New Patriotic Party (NPP) ammunition to use against the party in 2012.
Mr. Twum Boafo explained that the former president by accusing the Mills' administration of corruption; the very reason why the NPP was voted out of office, makes their campaign for the 2012 elections very easy.
The former president has however, at a news conference Monday, vowed to continue criticizing the Mills administration, insisting that his comments are designed to spur the government on to rise to its responsibilities.
Speaking on Asempa FM's Ekosii Sen programme Tuesday, Twum Boafo said the avalanche of criticisms from ex-President Rawlings is a deliberate attempt to make President Mills unpopular within the party, adding that "it looks like he (Rawlings) is intentionally doing it to make the president look bad".
According to him, it is a ploy by the party founder to campaign for his wife, Nana Konadu, who has declared interest in the presidency but yet to formally declare her readiness to contest President Mills for the party's 2012 flag-bearership slot.
Twum Boafo, also the CEO of the Ghana Free Zones Board, noted that if someone contests President Mills, it will indicate clearly that the government has failed which is "tantamount to sending us into opposition."
"I can't see how the NDC is going to present a different flag-bearer who has beaten Professor Mills in a presidential nomination and then claim the people of Ghana should vote for us because the government has performed well. We cannot say that; the people of Ghana will not even mind us," he observed.
He emphasised that "Ghanaians will judge the NDC in 2012 on the achievements of the Mills administration."
He therefore appealed to former President Rawlings to tolerate and appreciate President Mills' style of leadership.
Managing Editor of the Al Hajj newspaper, Alhaji Iddrisu Bature, also a panelist on the programme, cautioned former President Rawlings to be wary of those who give him bogus information about activities of the government.
He said most of the so-called informants give him false information just to win his support for their parochial interests.
Story by: Adwoa Gyasiwaa/Myjoyonline.com/Ghana